Tags offers a powerful way to manage your documents. Easily find what you need and catalog your documents in a way that suits the way you work. 
Available on all cloud documents on the Windows app. You'll need to have an active Drawboard PDF account and be signed in to start tagging documents.
What are tags?
Tags are descriptors that you can attach to a document. Add a tag or multiple tags to a document to categorize your documents and to find them easily at a later time.
How to tag a document
From the dashboard:
Select your document (tagging is available on cloud documents only)
Press Tags in the right-hand column panel
Type your new tag in the Add new tags field and press enter or press the green plus icon
How to view all documents with a specific tag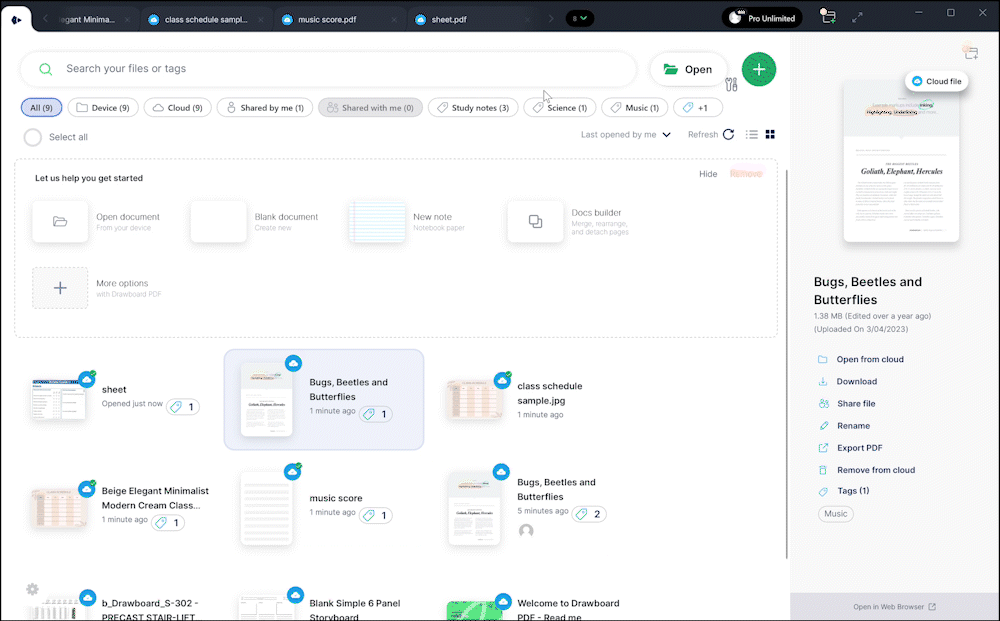 To view documents with a particular tag:
Select the tag from the top of your dashboard or type your tag into the search field at the top of your dashboard.
How to remove a tag from a document
Select your document
Press Tags in the right-hand column panel
Select the tag that you would like to remove and then press Confirm