Drawboard PDF allows you to add your own text to a document allowing you to:
Create content on blank PDFs
Make comments on documents that have been shared with you
Type your notes directly on your documents
Selecting the size, color, and opacity.
Open the toolbar to the Insert tab
Select the color, opacity, and size you want the text to be
Press the '+' button
The tool will then be added to your favorites bar and you will be able to move on to adding text to your document.
Inserting the text
Once you have selected the desired configuration of the text tool, you are ready to add some text to your document
Select the text tool from your favorites bar
Navigate to the section of the document where you want to insert the text
With your mouse, finger, or pen, click and drag to create a box large enough to fit the text you would like to insert and release the click.
You will now be able to enter text into the box you have created.
Just click outside of the box to confirm your input
Editing and moving text
Sometimes we make some mistakes when inserting text and we need to edit those mistakes. You can do this a few ways in Drawboard PDF.
When using the text tool
When you have the text tool selected all you need to do is click once, on the text you wish to edit, and the text box will be placed in edit mode, where you can edit and update your text.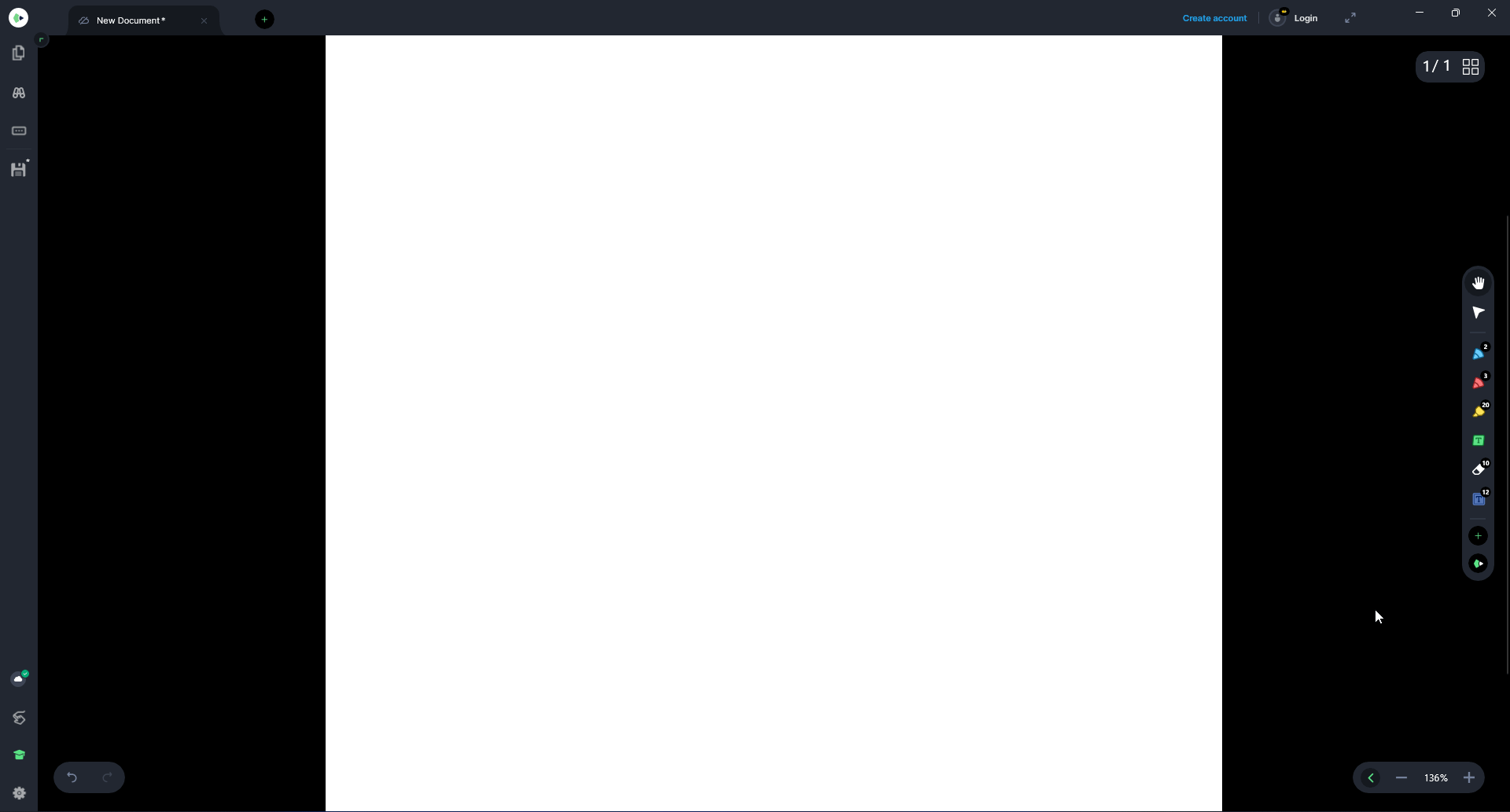 When using the select tool
If you are using the pan or select tool, you can double click on the textbox and it will be placed in edit mode. If you click once it will bring up a context menu, which has an edit text button on it.
This will allow you to edit the inserted text
If you have entered your text and you realize it is too small or the color is wrong, use the pan tool to select the text This will bring up a menu where you can select the "edit properties" button, and you can edit the color and size of the text.