On the Windows app, the Advanced Annotation History enables users to track, manage, and export valuable annotations metadata from their documents including annotations' authors, timestamps, colors, tool types and text annotation content.
Advanced Annotation History is available to all Pro Plus and Pro Unlimited users on the Windows app and simple version is available to all Pro Plus and Pro Unlimited users on the Web, iOS and macOS apps.
On the web app, iOS and macOS app, users can filter, sort and search by author, color and tool type. They can sort data alphabetically, by recency or by where annotations appear in the document.
On the Windows app, users can sort, search and configure annotation data in various ways to understand document reviews and annotations at a glance. They can also export data in a customizable format decided by them.
What is the Advanced Annotation History?
The Advanced Annotation History is a detailed historical view of all document annotations.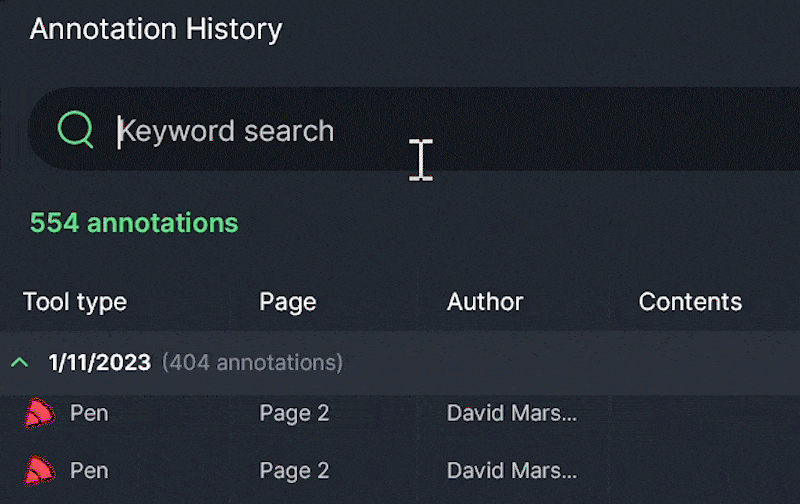 How to enter Annotation History Advanced view
Tap the book icon the left hand side menu and then select the Annotation history icon 
Tap Advanced view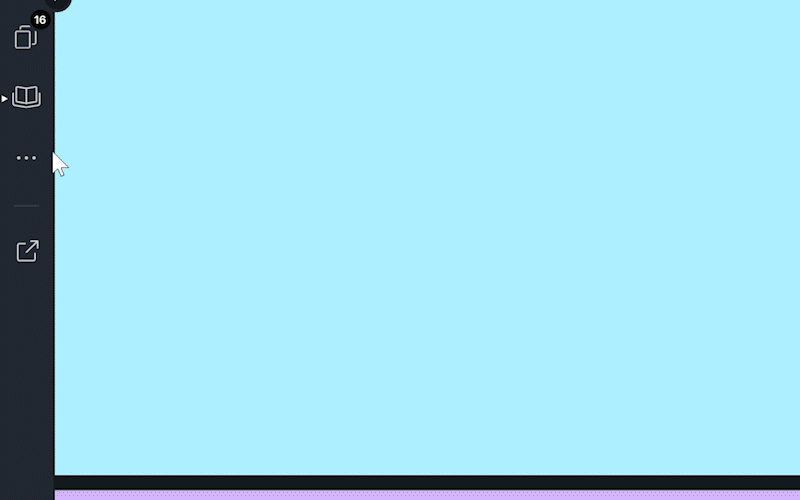 How to sort & group annotation data
To enter Advanced sorting:
Tap the two up & down arrows from the Advanced Annotation History. Here, you can sort and group your annotation data in various ways including by:
Page
Timestamp
Author
Tool type

Group content by
When you group your annotations by a particular category eg. page, color, timestamp or author, all annotations within that category will display together. You can then further sort your annotation data within that data category.
Sort content by
Page: Where it appears in your document (Sort lowest to highest or highest to lowest)
Timestamp: Sort by recency (Oldest first or newest first)
Author: Sort alphabetically (A-Z or Z-A)
Tool type: Sort alphabetically (A-Z or Z-A)
Sorting works in a hierarchical order from top to bottom and left to right. For example, let's say your annotations are grouped by author and sorted in the following order:
Tool type
Page
Timestamp
All annotations by a particular collaborator will appear in one group. Under this, the data will display in order of tool type, page and finally by timestamp.
You can alter the way you configure your annotation data to extract the information you need with ease.
Export my document's annotation history
To export your document's annotation data as a CSV:
From the Advanced Annotation history, tap the export icon.
Save the document to your device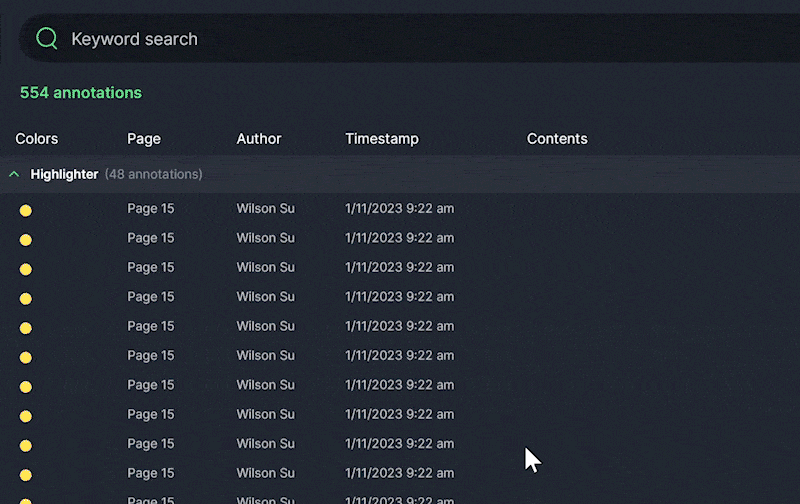 Note: the exported file will be display in the same format that is set in Drawboard PDF ie. if your Annotation History table is formatted from left to right with Page, timestamp, author, this is how it will display in your exported CSV.
Expand and collapse the Annotation History
Select and drag the right edge of the Annotation History in order to expand and retract it. You can also expand and retract columns of your Annotation History table to customize its view.