Hatch patterns can be used to fill enclosed shapes on the canvas. On Drawboard PDF, users can apply hatch patterns to their canvas using the rectangle, ellipse, cloud and polygon tools. 
Hatch patterns are available to all Pro Plus and Pro Unlimited users on the Windows app.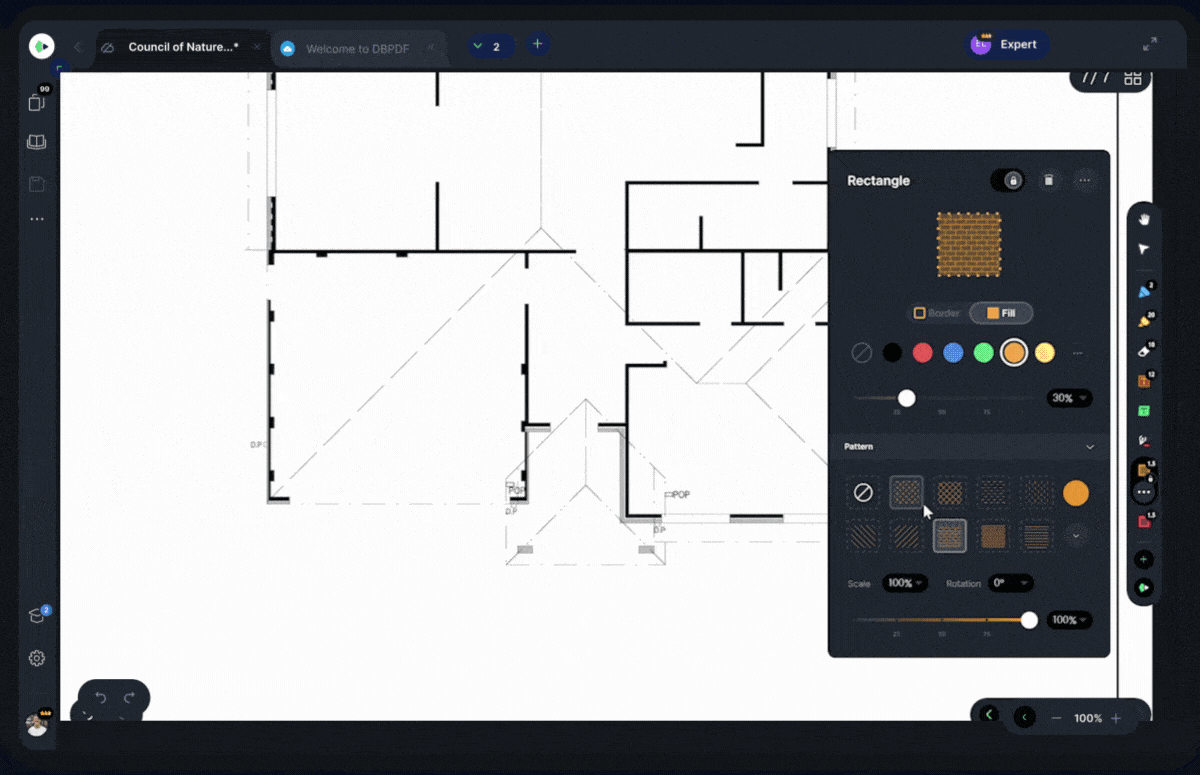 How to add hatched shapes to the canvas
Select your preferred shape tool (rectangle, ellipse, polygon or cloud)
Tap the three dots to open the shape properties
Select the border color and style and then select Fill
Select the fill color and opacity
Select your preferred hatch pattern and set your hatch pattern properties, including:

Color
Scale:
Rotation: the angle at which your pattern displays
Opacity
Using hatch patterns on Drawboard PDF
Hatch patterns can be used for several purposes including to distinguish between different materials on your drawings and documents. Understand at a glance which sections of your drawings are brick, concrete or timber and so much more. Create endless combinations to fit how you work.