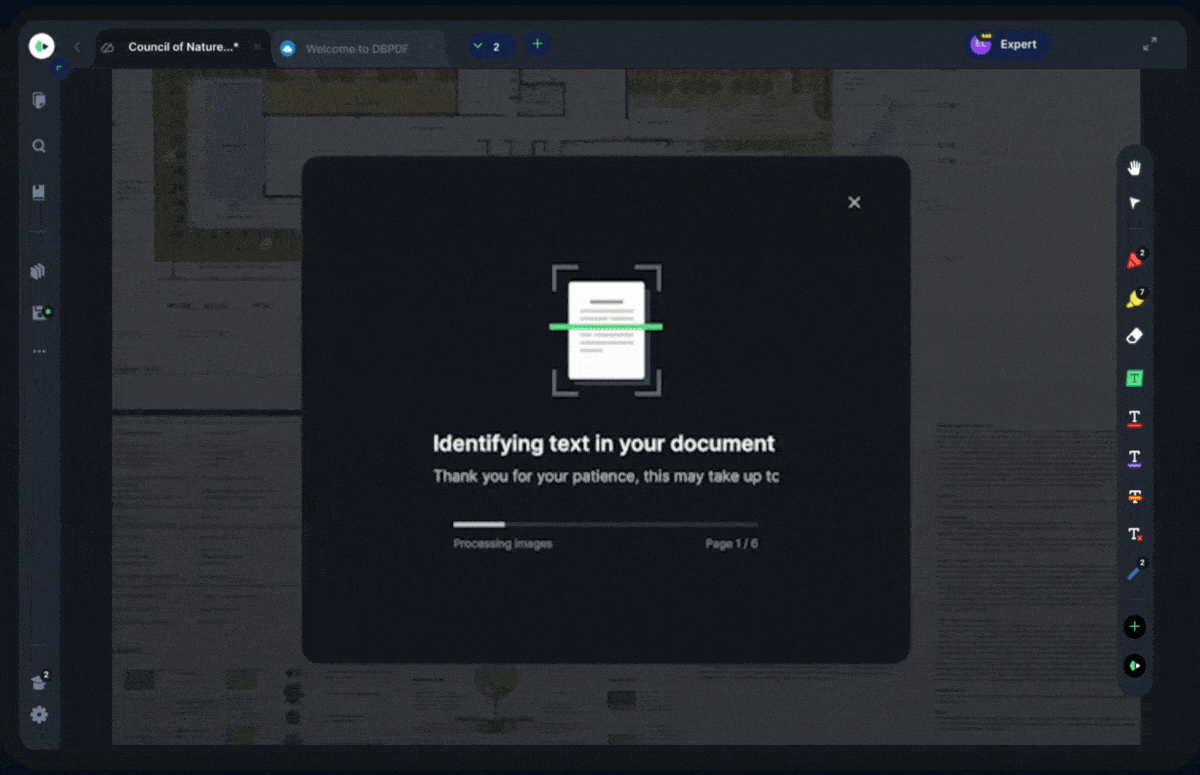 In this article we'll show you 
What is Optical Character Recognition (OCR)?
OCR is a text recognition tool that detects text in any scanned document or image of text and converts it to selectable and searchable text on your PDF.
How does OCR work?
When you run OCR on a scanned document or image of text, the document is scanned and analyzed to detect characters that resemble text. When text characters are identified, an invisible film of text is placed on top of the image, enabling you to select, copy and paste identified text.
Why use OCR (text recognition)?
OCR enables you to digitize paper documents by making them machine-readable
OCR makes text selectable and searchable so that you can find any word, phrase or section in your documents with ease
OCR enhances the accessibility of documents by becoming readable to screen readers
OCR can help to automate tasks that would otherwise be performed manually, like transcribing text from printed documents
On Drawboard PDF, OCR not only recognizes text but it also straightens it on the page making it neater and more legible. 
How to run OCR on Drawboard PDF
To run OCR (text recognition) on a PDF in Drawboard PDF:
Open your document in Drawboard PDF. 

To open an existing PDF file, select Open from the dashboard and then find and open your document. 
To open from an image file, tap the green plus icon from the dashboard > Advanced options > 

From image > Select your file
From camera > Use your camera to take a photo and select Done when ready

Right-click anywhere on your document OR right-click your document's tab
Select Run OCR (text recognition). Your document will then be scanned to detect text and if your document is on an angle, text will automatically be straightened. 
Once completed, you can then select, highlight, search, copy and paste text.
Note: Running OCR scans your document and analyzes it to detect symbols resembling text. If your document lacks clarity and if text is blurry, OCR may miss or misrecognize some text. For best results, run OCR on documents that are clear and legible.