Sign up for free and you will have the ability to upload your PDFs to the Drawboard cloud and share it across your friends, colleagues, anyone! That's not all, you can access your documents anytime and anywhere as long as you signed with your account. Unlock the potential of the Drawboard PDF by signing up here!
Follow these steps to create an account on iOS:
1. Navigate to Log in / Sign up

2. Click Get started now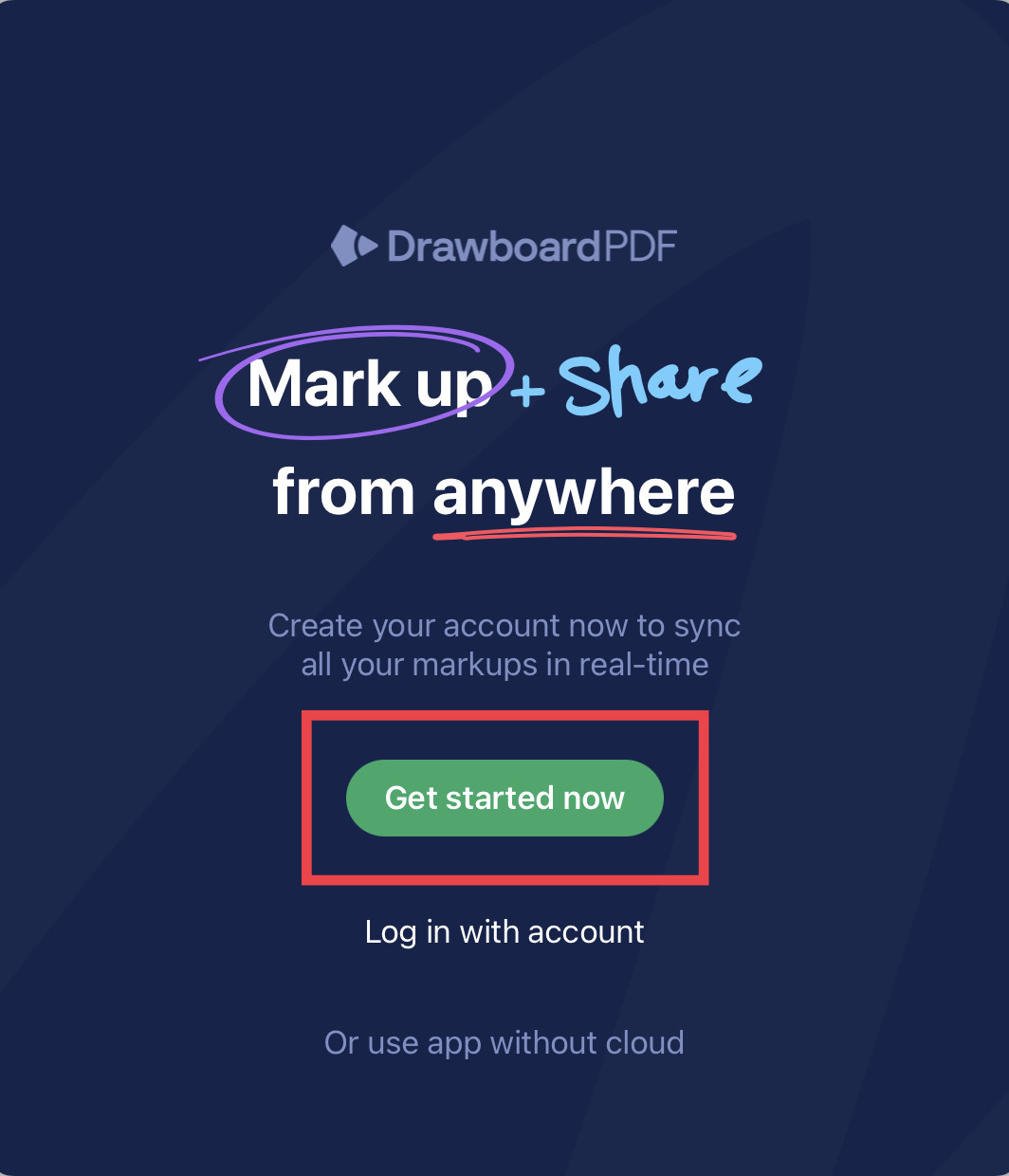 3. You have 2 options to sign up: Login with (Google, Apple, Microsoft), or with your email
If you choose Login with Google, Apple, Microsoft:
1. It will directly sign you up without the need of a confirmation email. That's it. How easy!
If you choose with your email:
1. Enter your email address
2. Fill out your First name, Last name, Password, and Confirm Password
3. Click Agree and Continue
4. You will receive an Confirmation email to your mail box(P.s Please check your spam folder as well)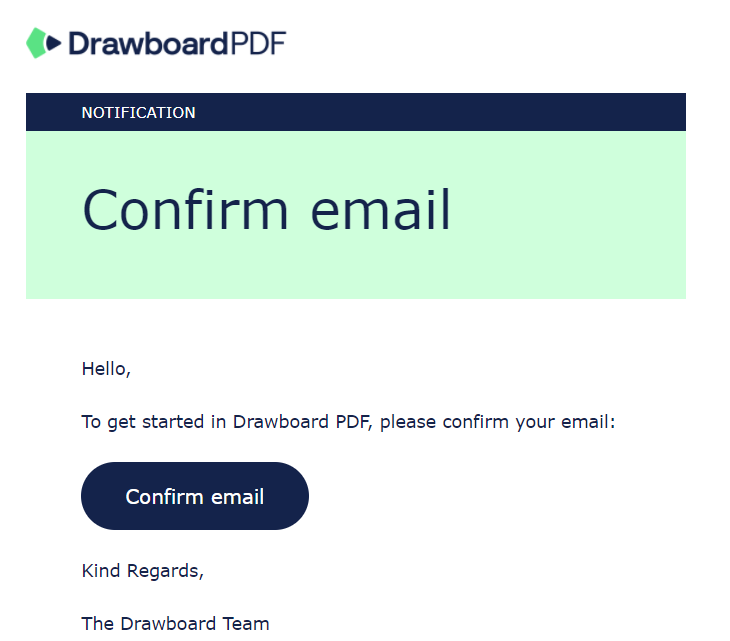 P.s. If you didn't received a confirmation email from us, please submit a request to this link and we will help you out personally: https://support.drawboard.com/hc/en-us/requests/new
6. Click Confirm email
7. You will be redirected to this page. You can ignore this page.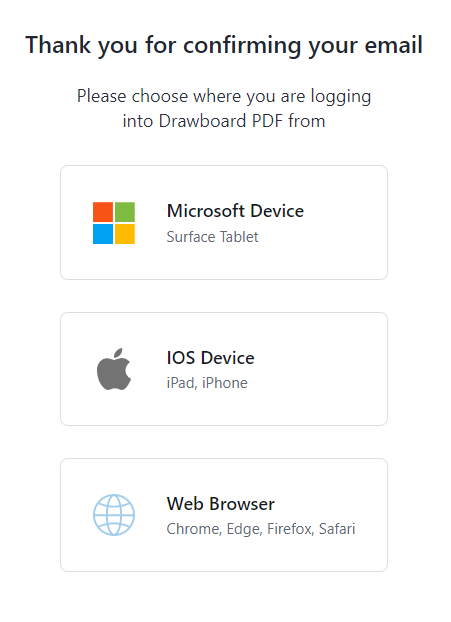 8. You can then login to our iOS or to other platforms(Windows or Web)