Available on: Web app
How to view, upgrade and change your plan
Organization Admins can view their current plan as well as change or upgrade their plan via the Billing section of the Account Admin portal.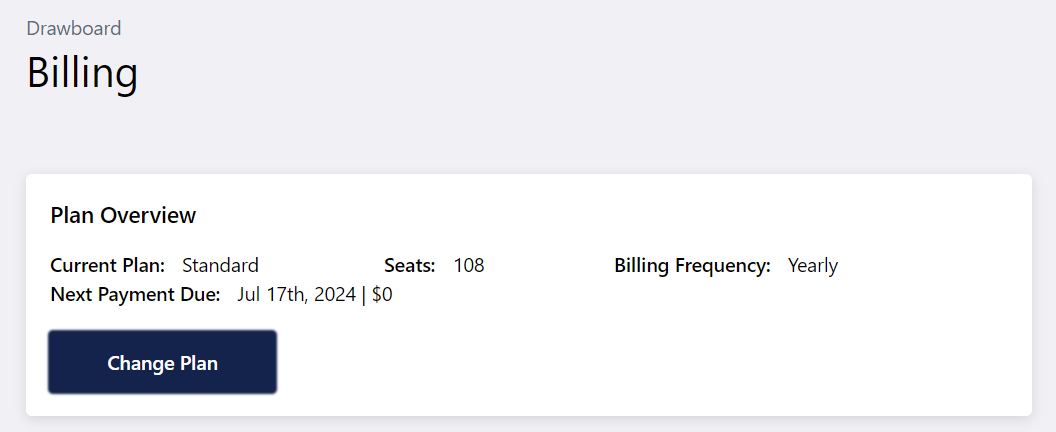 Changing your plan
Navigate to Change Plan from the Billing section of the Account Admin portal




Select between Monthly and Annual and then choose your plan.




Tap Proceed to checkout and follow the prompts to complete your plan change.
Tip: you can view a cost summary by tapping on the price details above the Proceed to Checkout button


Note: you can also speak to a Drawboard Project team member to find a tailored plan that works for your organization.
Cancelling your subscription
You can cancel your subscription from the Billing screen in the Web app.
From the Billing section, tap Access Invoice History, Change Address & Payment method button
Tap the button that shows your plan amount

Tap Cancel subscription 

Please let us know why you're cancelling your subscription in the text box, then click to Confirm Cancellation.
Note: Your subscription will remain active until your next renewal date, and the cancellation screen will inform you of this date. 
If you need further assistance managing an active subscription please contact our Sales Team at sales@drawboard.com.