If you are a Pro user you will have unlimited favorite tools on the toolbar.
Basic or Free users of Drawboard PDF will notice that the favorite tool spots on the toolbar are now limited to 7.
Are the free tools locked on your toolbar?
If you had a lot of saved favorite tools on your toolbar prior to when the limit of 7 was introduced on the 1st of March 2023, you may now see that all your tools are locked.
Does you canvas look something like this?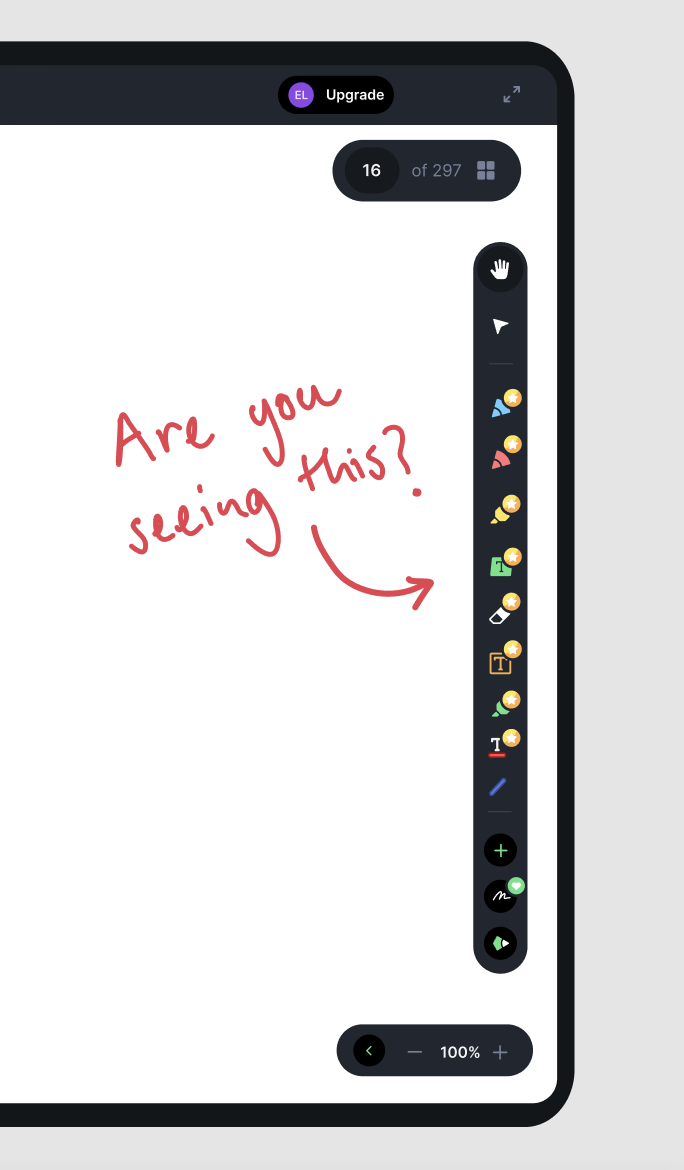 The good news is that these tools are still available to you, you just need to make some room on your toolbar.
What do I do if I've reached my limit for favorite tools?
You may have seen a popup that looks like this;
If you are on the free version of Drawboard PDF and have reached your limit of 7 tools, you can either upgrade for more positions or remove tools from your toolbar to make space for more.
Follow the instruction below to free up favorite tool spots on your toolbar.
How to make space on your toolbar?
Select a tool that you would like to remove from your toolbar and tap remove OR click and hold to drag the tool to the red bin that appears (note: you can remove as many tools as you would like by following this step, except for the pan and select tools)
Another way to remove tool from the toolbar is using three dots
Navigate to the tool bar

Click on the tool you wish to remove

Click on the three dots below the tool

This will launch the properties modal

In the properties modal click the trash bin

This will remove the tool from the toolbar

How to add tools to your toolbar
Tap the plus sign in your toolbar
Find a tool that you would like to add to your toolbar. You can view all tools available to you by navigating through the tool tabs or you can search for a specific tool in the search bar
Double click or tap the little plus sign on the tool you would like to add
Your tool will then be added to your toolbar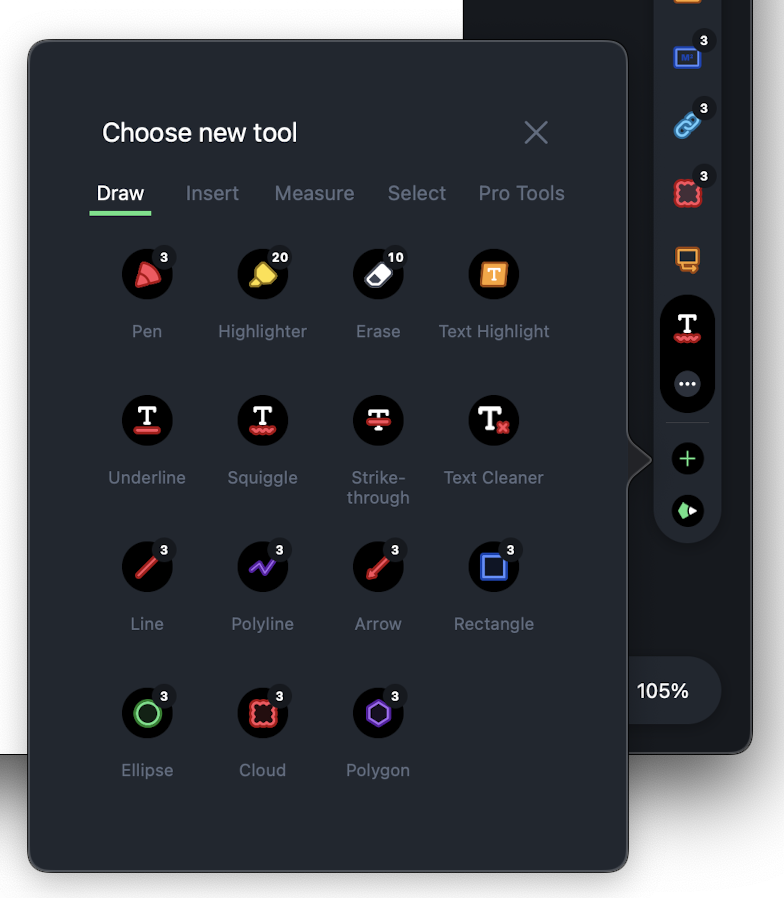 You can remove and update your favorite tools on your toolbar at anytime.