Project Permissions
Projects have four permission levels: Owner, Admin, Collaborator, and Reader.
When inviting a user to your project as an Owner or an Admin, you have the ability to set a permission level for that user on your project. The following table depicts the actions permitted by each level.
Owner: full access
Admin - all upload, mark-up rights, invite, and export rights
Collaborator - restricted upload rights, full mark-up rights
Reader - free read-only users, no public layer mark-up access, no upload rights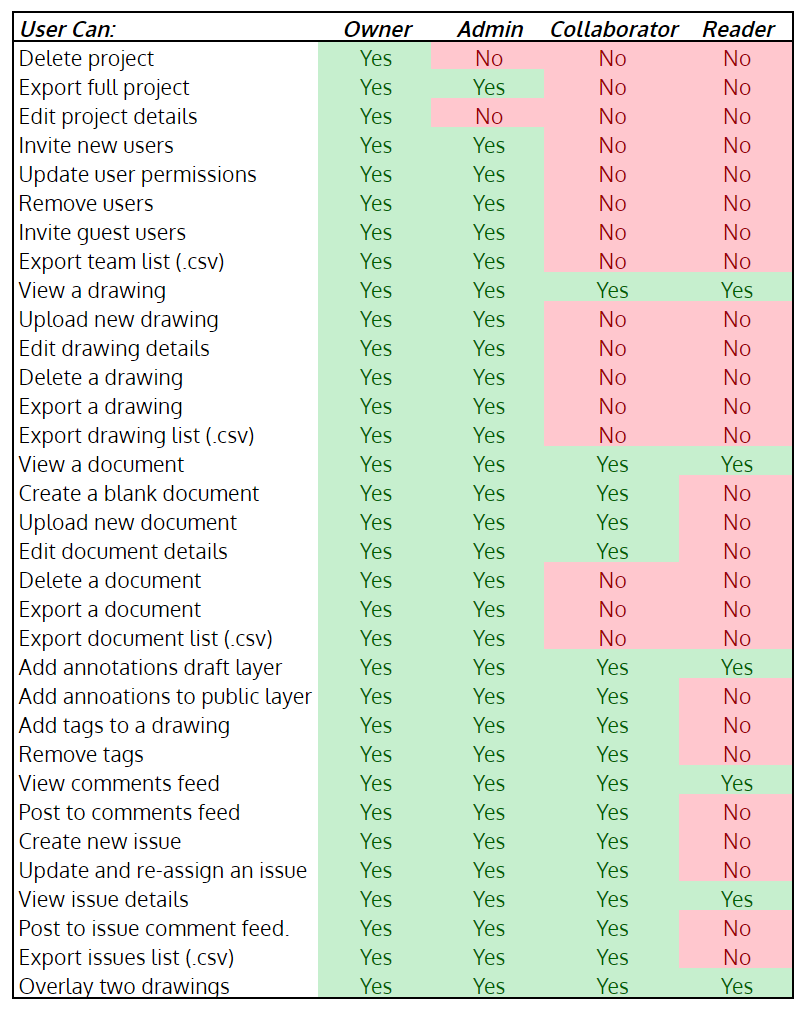 Organization permissions
Organizations have two permission levels: Admin and Member.
Admins have access to the Organization Management section of the app where they can manage their Organization Members, including the ability to view when they were last active in Drawboard Projects.
Members can be invited to join organizations and collaborate on organization-owned projects but cannot view the Organization Management section.