Project Permissions
Projects have four permission levels: Owner, Admin, Collaborator, and Reader.
When inviting a user to your project as an Owner or an Admin, you have the ability to set a permission level for that user on your project. The following table depicts the actions permitted by each level.
Owner: full access
Admin - all upload, mark-up rights, invite, and export rights
Collaborator - restricted upload rights, full mark-up rights
Reader - free read-only users, no public layer mark-up access, no upload rights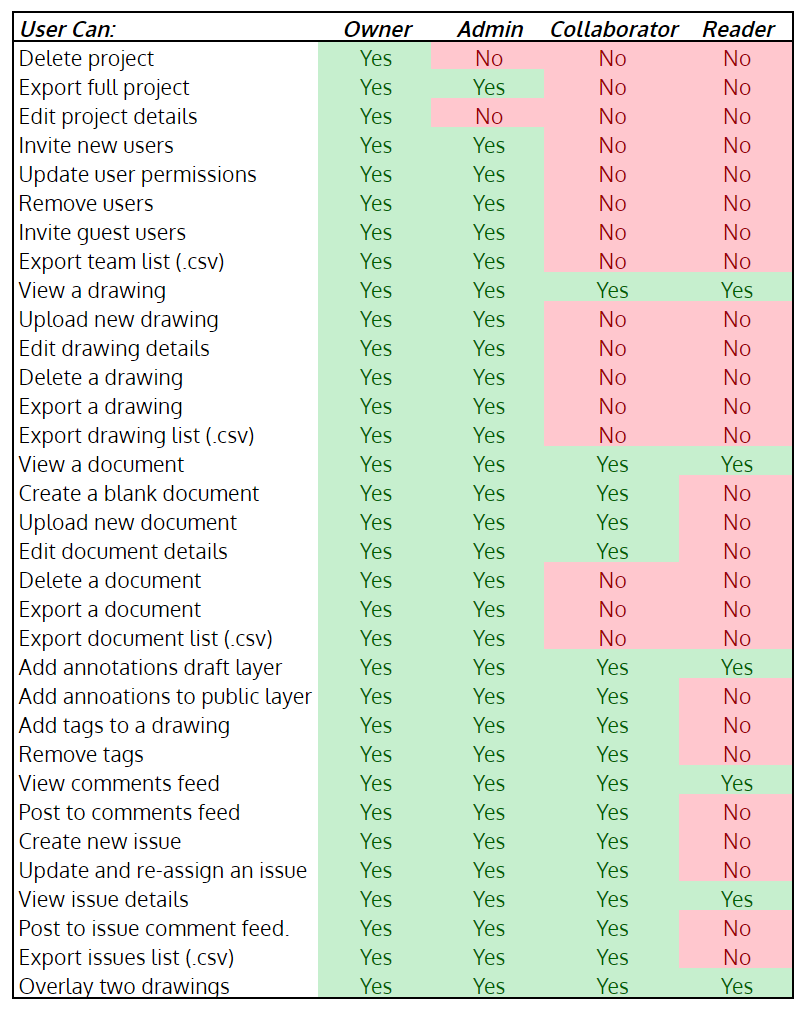 Organization permissions
Organizations have two permission levels: Admin and Member.
Admins will have admin privileges on all organization-owned projects and access to the Organization Management section of the app.
Members can be invited to join organizations and collaborate on organization-owned projects but cannot view the Organization Management section.