Just like using a real-life ruler or tape measure, the on-page ruler can be used to measure elements on-page and draw & measure straight lines with ease.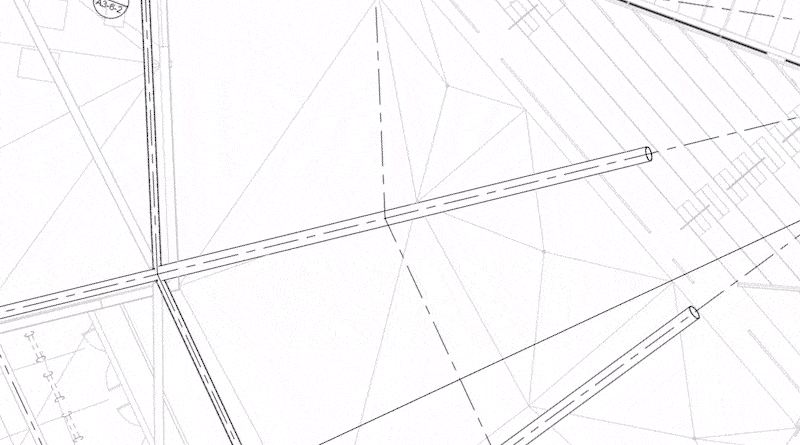 The ruler, as well as the full measurement toolset, is available to all Pro Plus and Pro Unlimited users.
Note: To make measurements meaningful on your page you will need to set your page calibration first. 
Using the ruler on the canvas
Using two fingers on the ruler, you can freely move the ruler around to change its position and angle. The angle of the ruler will display in the center of the ruler as you move it
To change the angle of your ruler with more precision, you can also type your angle into the angle field in the ruler menu at the bottom of the canvas.
Using the edge of the ruler to draw straight lines
Using the pen or highlighter tool, you can draw straight lines against the edge of the ruler
Make sure your ruler is selected/displaying on-page
Select your pen or highlighter
Using your stylus, finger or mouse, draw a freehand line against the edge of ruler
Your ink will create a perfectly straight line
You can select between the following settings for drawing lines against the ruler:
Outside ruler edge (for a more natural, real-life ruler feel)
On ruler edge (for more precision)
To change these settings, select the ruler and then tap the three dots in the ruler menu. You will then be able to select ruler edge settings.
Changing the units of the ruler
To change the units that your ruler is set in:
From the floating menu on the bottom right of the canvas, tap the green expansion arrow to show more options. Note: If your bottom menu is docked, you can access the ruler directly from the bottom menu
Tap the Ruler icon
Select the Unit dropdown
Select your preferred measurement unit. You can select between the following units:

Millimeter
Centimeter
Meter
Inch
Foot
Point
Changing the color and opacity of the ruler
To change the color of the ruler:
Select Color in the ruler menu at the bottom of the canvas
Select your preferred color (you can select between White, Black, Green or Yellow)
To change the opacity of your ruler
Select Color in the ruler menu at the bottom of the canvas
Under Opacity, slide the opacity slider between 0% and 100%