If you're collaborating with your co-workers in Microsoft Teams, you can now navigate to Drawboard Projects inside Teams and review PDFs collaboratively and in real-time!
By using the Microsoft Teams integration you can add Drawboard Projects as a tab within your channels in Microsoft Teams. This will make it easier for your team to markup all drawings and documents without switching between applications.
Add Drawboard Projects as a tab in one of your Microsoft Teams channels:
1) Open Microsoft Teams and select or create the channel you would like to add a tab to. Then click the "+" sign in the top navigation bar, and search for Drawboard Projects.
Alternatively, open the Apps tab in the bottom left corner of Microsoft Teams and search for Drawboard Projects.
Note: If Drawboard Projects doesn't appear as an option in Apps, please check with your company's IT Administrator to see if the app is enabled on your Microsoft Teams environment. More information can be found here.
2) Select Drawboard Projects and click Continue on the settings menu.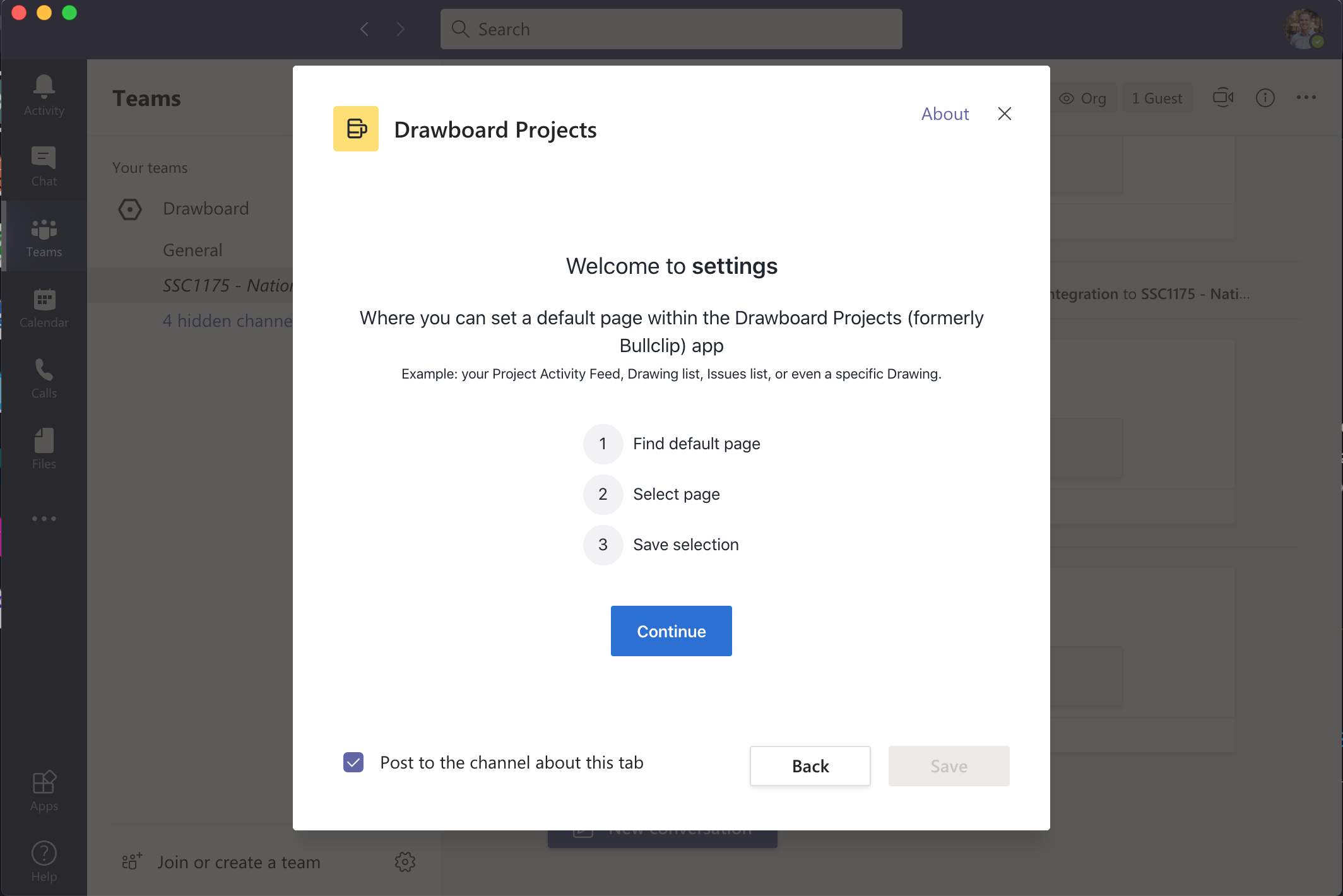 3) Log in if you have an existing Drawboard Projects account or create a new trial account if you do not have one yet.
4) Select the screen you would like to have as your default location for this tab. This could be a project's Activity Feed, Drawings list, or other screens.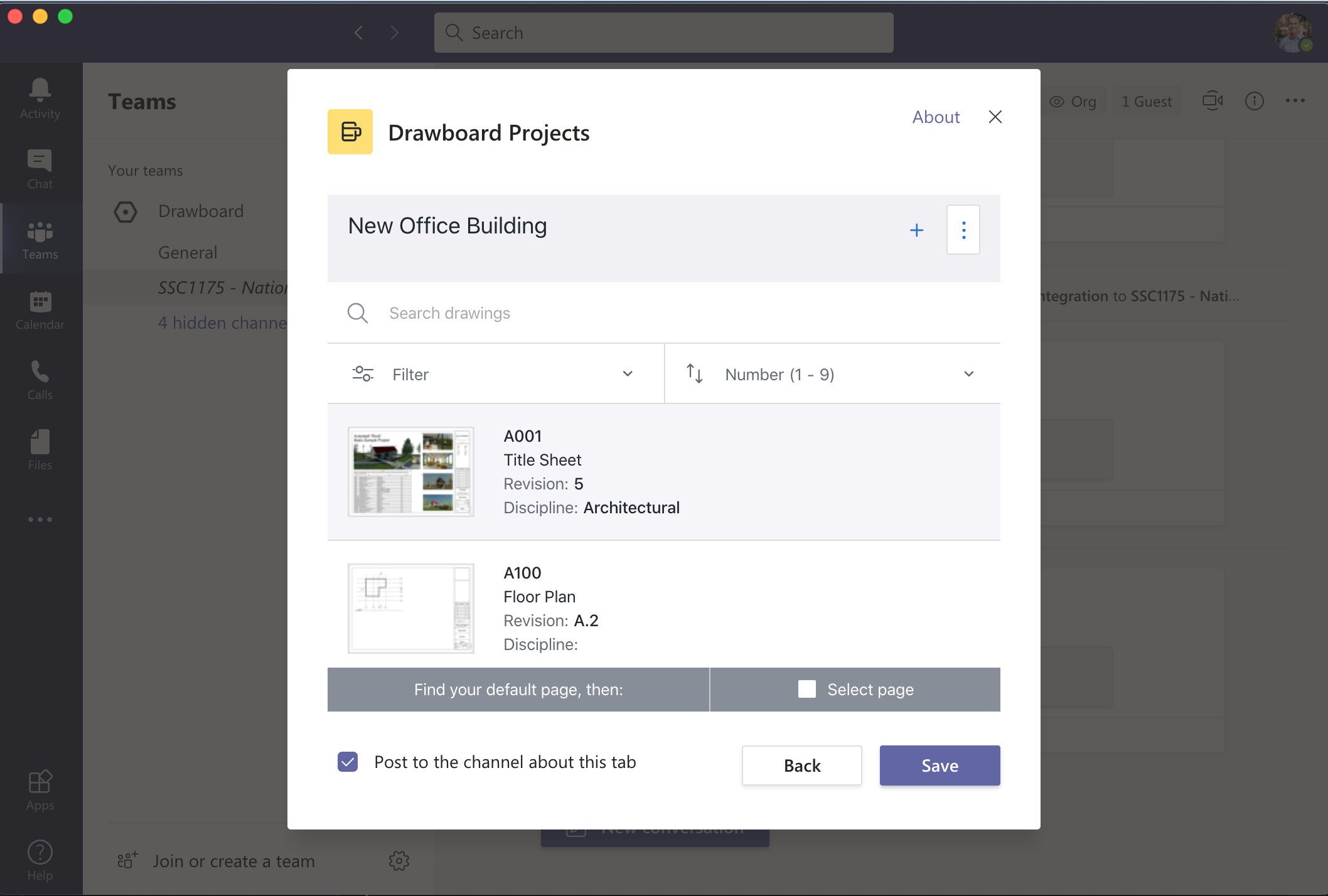 5) Once you have navigated to your chosen screen, click the Select Page checkbox in the bottom right and then Save.
6) Your new tab for Drawboard Projects is now ready to use!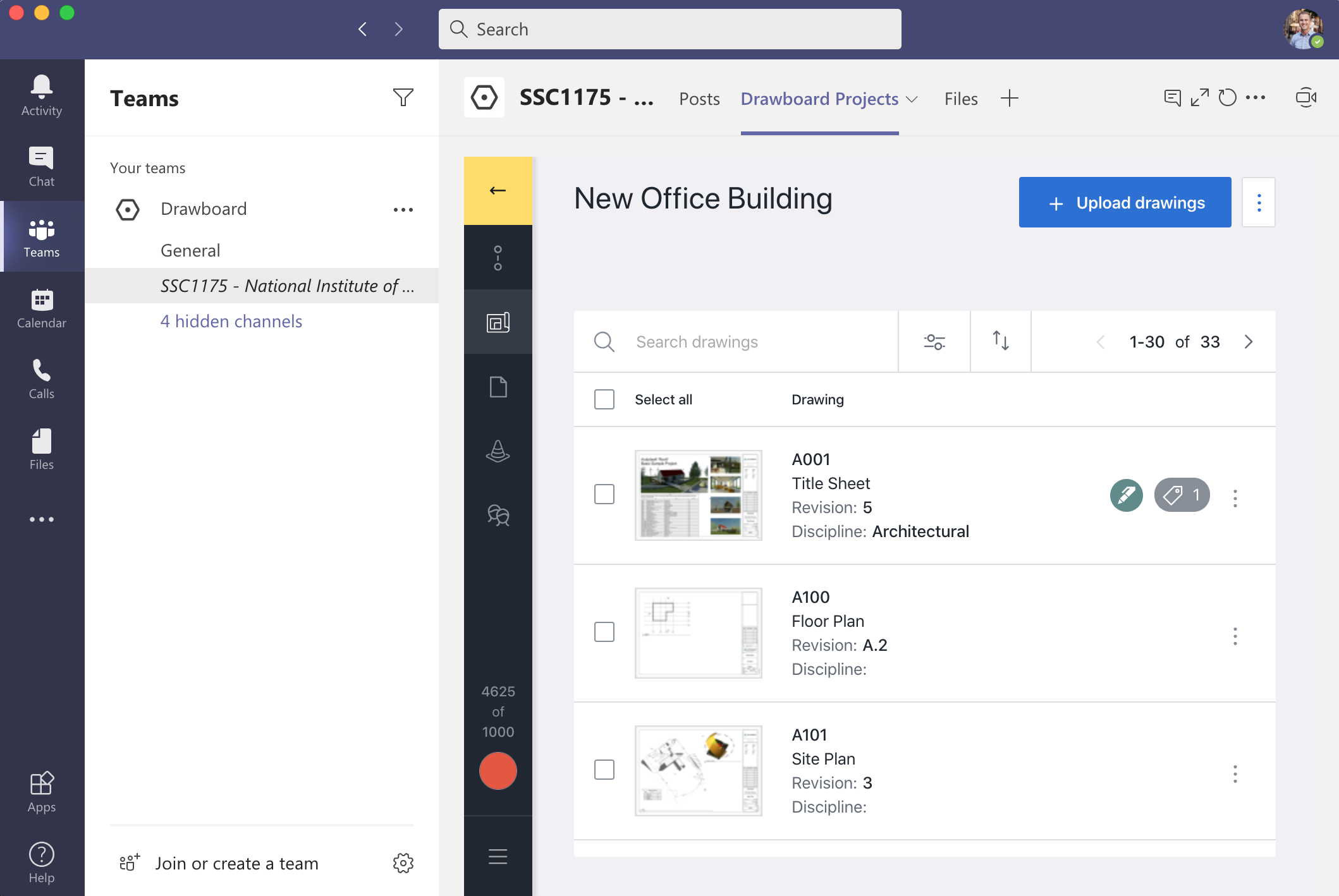 FAQ
Cannot get past the 'Welcome to Drawboard Projects' video pop-up
This scenario happens when you create a new account within Drawboard Projects within the Microsoft Teams integration.
To resolve this:
Go to projects.drawboard.com in your browser.
Log in with the same account created in Drawboard Projects.
Click and carry out all the recommended actions from the pop-up.
The video and pop-up will no longer block you within Microsoft Teams.