1. If you have not updated your PC in a while
Please update your computer to the latest version of Windows 10
Steps: Windows Settings > Update & Security > Check for Updates
Note: For security reasons, Microsoft does not allow us to update our app to the latest version unless your version of Windows is up to date.
2. Update Drawboard PDF once you're on the latest version of Windows
2.1 Open your Microsoft Store app and navigate to Downloads and updates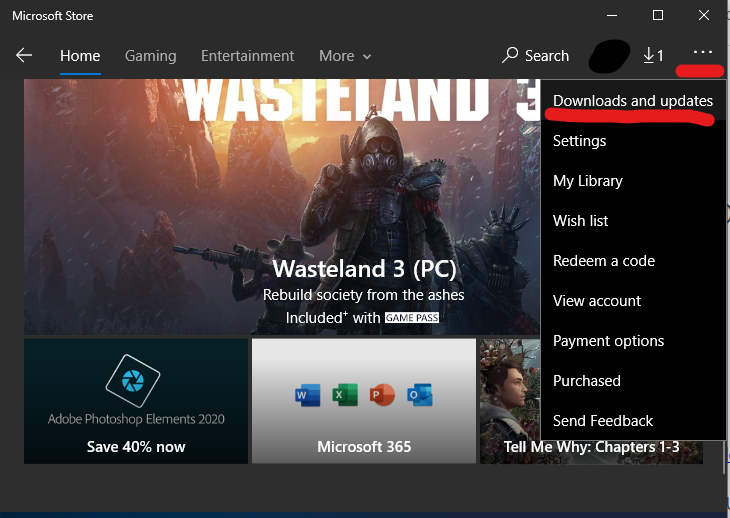 2.2 Check if Drawboard PDF has an 'update option. If it does not, you already have the latest version!

2.3 If the above doesn't work and you're on the latest version of our app, try the following instead:
Steps: Win Key + "Microsoft Store" > Open the Microsoft Store app > "..." at the top right > Downloads and Updates > Start update for Drawboard PDF
2.4 You can also check your version of the app by going into your app settings > About Drawboard PDF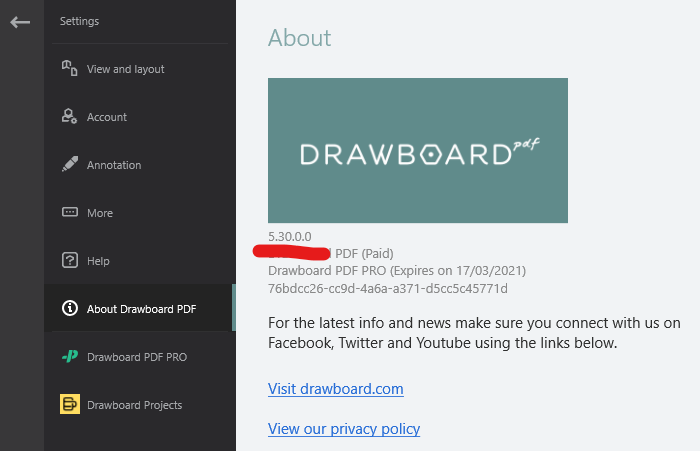 ________________________________________
Check out this Microsoft support article for more instructions.
Problem Solving FAQ
Where can I find the latest information on Drawboard PDF versions?
Click here to find the latest versions: https://www.drawboard.com/blog/drawboard-pdf-release-notes/
I tried everything but I cannot update Drawboard PDF
This is likely happening because you had an early preinstalled version of our app. If so, try the following:
1. Start the app
2. Settings>More: Ensure "Synchronise my settings" is Enabled
3. Settings>Account: Click "Sign In" button at the bottom to open the flyout menu.
4. Click "Sign Out" button near top right of screen.
5. Restart the app
6. Settings>About Drawboard PDF: It should now say Paid, Pre-installed etc
How do I find out what version of Windows I am on?
Windows Settings > About your PC > *scroll down* to Windows Specifications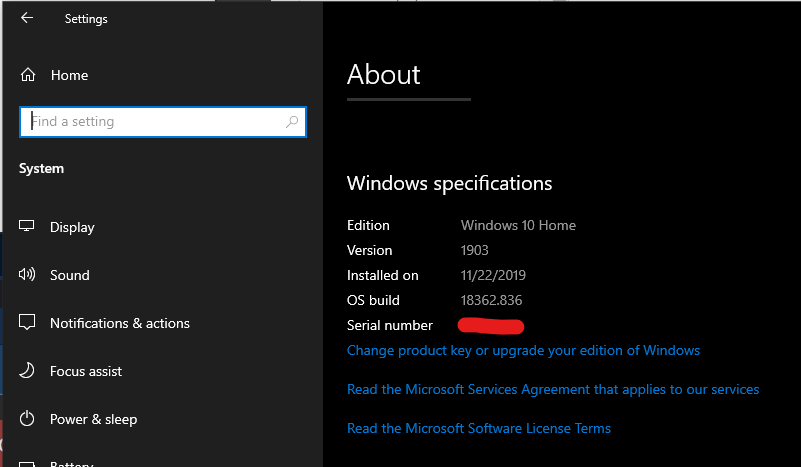 I am on Windows 8.1, it should be fine right?
Windows 8.1 mainstream support was ended in 2018, please update/upgrade to Windows 10.
This can be done within your Windows settings. It is free to do so and we highly recommend it, as your device will be more secure from vulnerabilities and be able to use the latest version of Drawboard too.
These articles might help:
Upgrade to Windows 10: FAQ
Windows lifecycle fact sheet (see which version of Windows is still supported)