Since markups in Drawboard Projects are linked to each individual user, you have the ability to turn anyone's annotations off and on as needed. This will help you clean up a drawing to provide more clarity while you work, as well as enabling you to pin point exactly who made each markup with having to select them individually.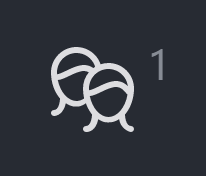 To toggle a team member's annotations on or off:
Select the contributor's icon on the left toolbar (see icon above).
Use the radio buttons to toggle users on and off as neccessary.
Close contributors panel.