Design Issues enable team members to create issues found during review, pin them to the relevant location on a drawing, and assign them to team members for immediate resolution regardless of location or device. Get your design reviews running seamlessly with Design Issues.
To move a pin on an existing pinned issue:
Navigate to the relevant drawing with existing issues.
In the left hand side menu bar, open the Issues panel. The pins will now appear on the drawing in their respective locations.
Pinned issues will have a pin icon on the left, next to the issue number - general issues will not.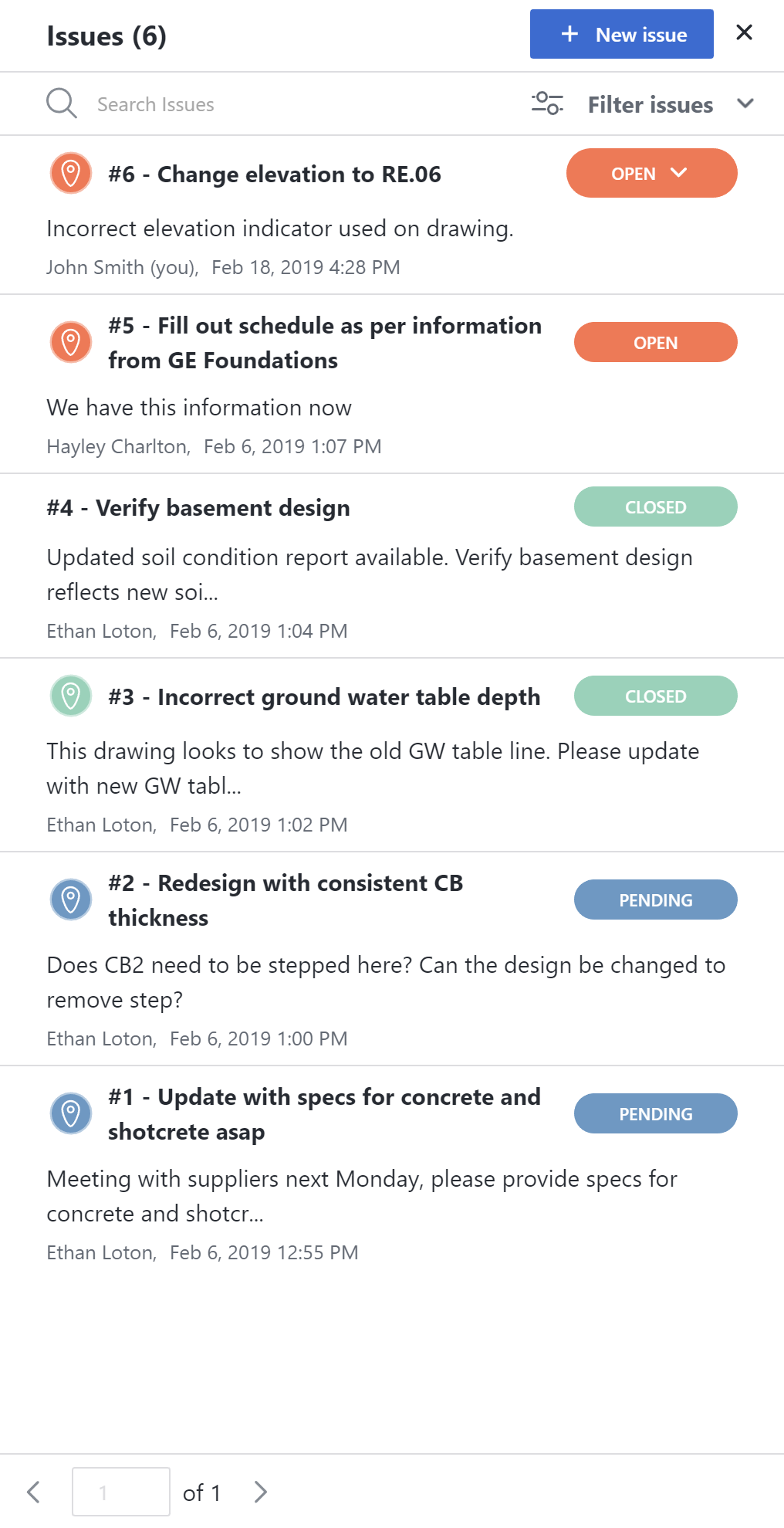 With the issues panel open, select the issue you wish to move.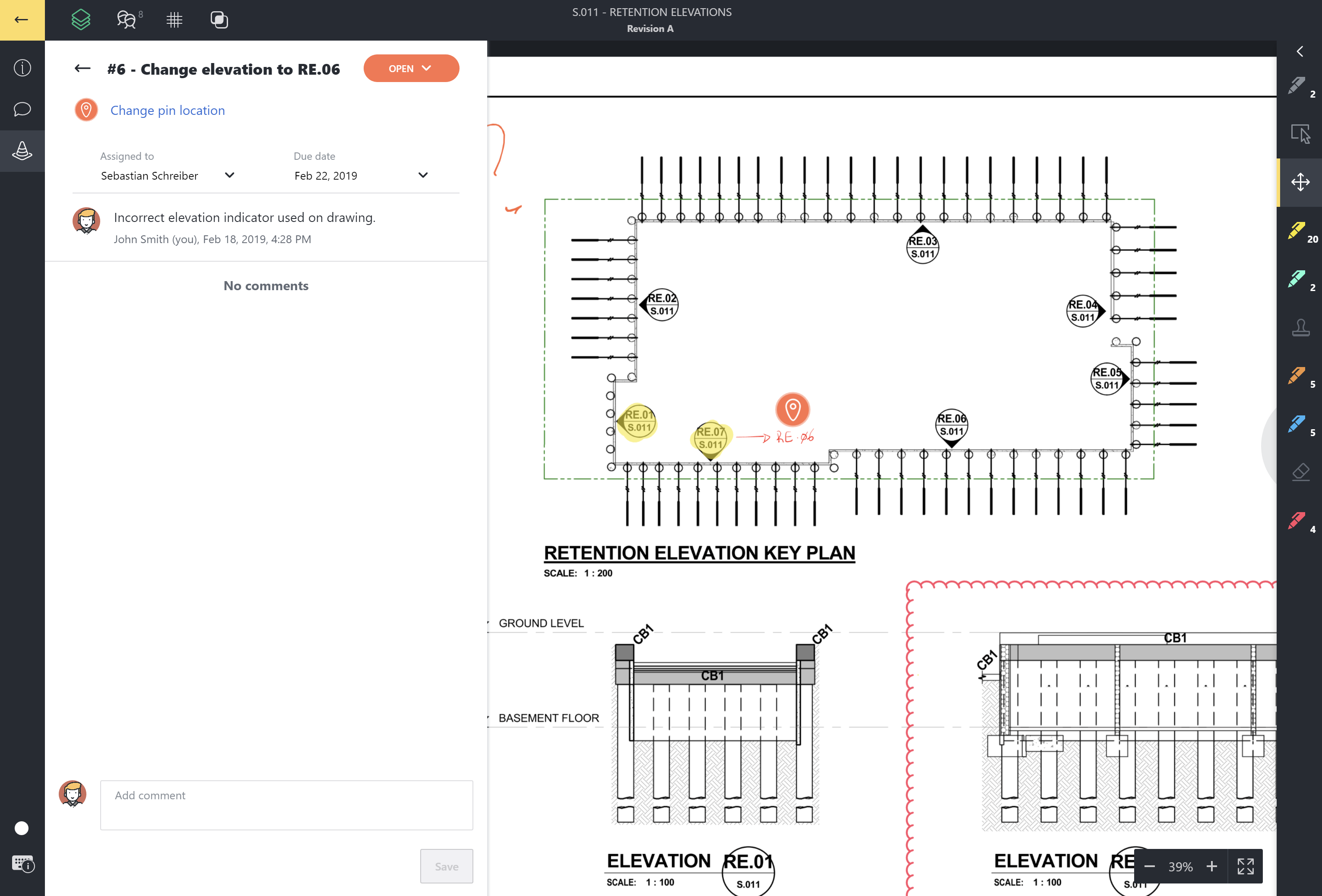 Select Change pin location to move the pin for this particular issue.
Move the pin to the new location, click, and the location will be updated accordingly.