Groups of Drawings can be exported from the project with all annotations included at the time of export. Exports can only be performed through the Web Application and Drawings remain unchanged in the project after an export.
The Project Owner and all Administrators can export both Drawings back to Procore Documents.
Once all of your markups are complete, or if you just want to sync your progress sets back to Procore periodically, complete the following steps to export a Drawing to Procore Documents:
Ensure you are on the Projects page.
Open the Drawings tab.
Activate the Select drawings mode and select the drawings you wish to export from your project.
Select the Sync option in the action menu that appears across the top of your screen.
In the popup menu, click the option with the Procore logo.
Select your Company from the dropdown list.
Select your Project from the dropdown list.
Click Sync drawings.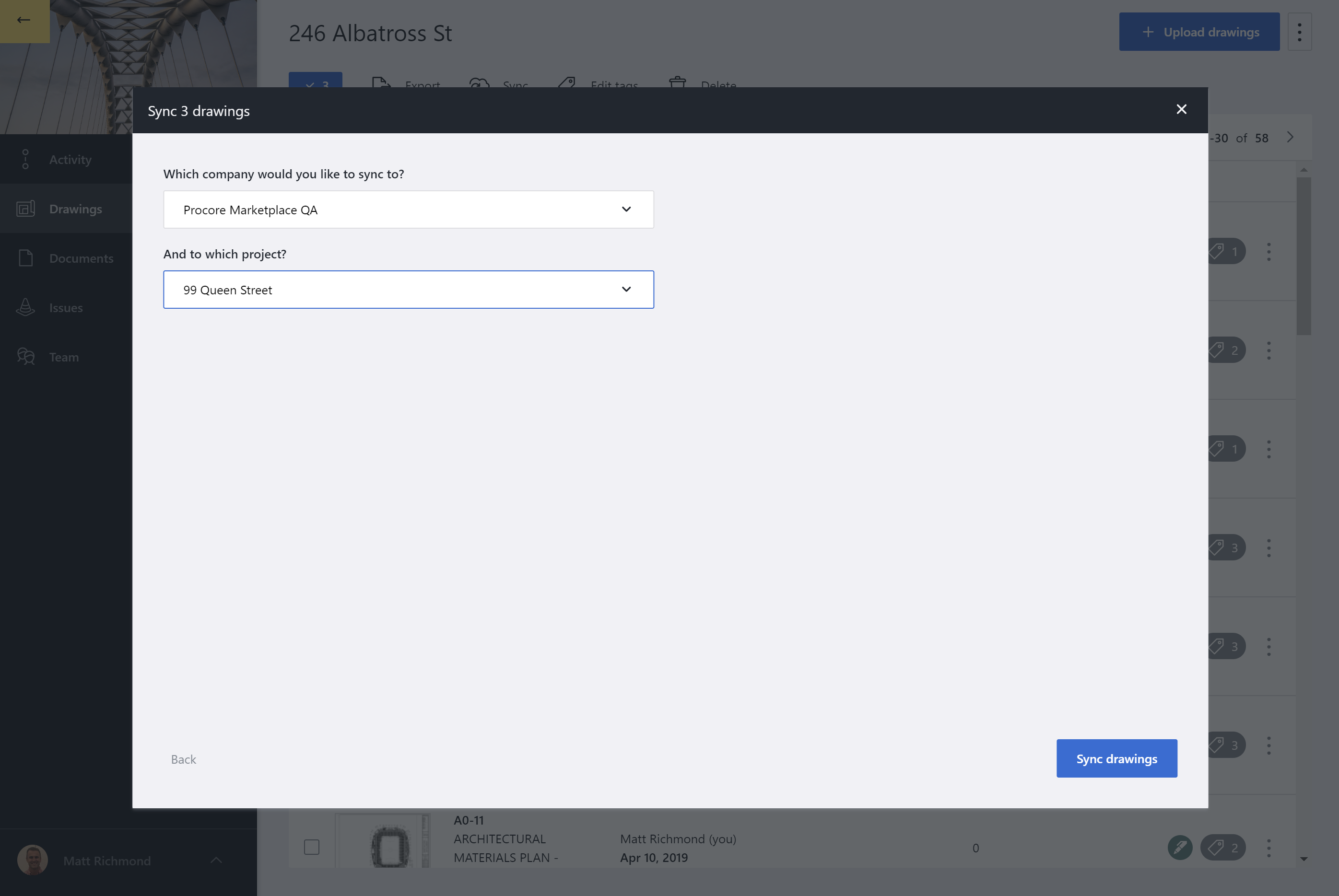 You will receive a notification in green that states "Successfully triggered export to Procore. Please check your Procore Document storage shortly."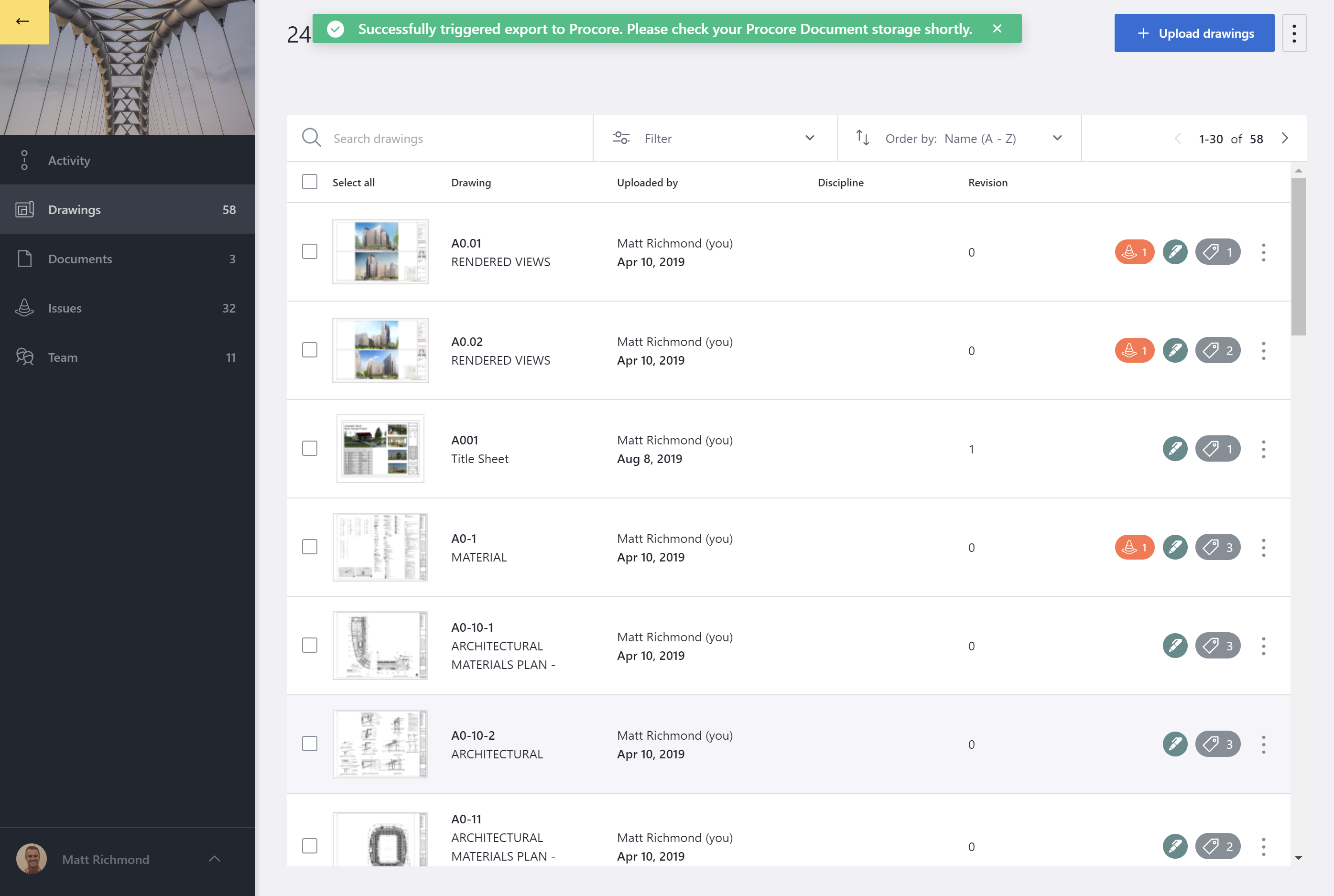 Once the above steps are complete, now you will be able to access your drawing markups in Procore.
Login to Procore with your username and password.
Click on the Toolbox tab, and open the Documents tool under the Core section.
A folder called Drawboard Projects has been automatically created under the project root file structure in Procore Documents.
Each group of files transferred from Drawboard Projects will be stored in a sub-folder labelled with the Project Name from Drawboard Projects.
All drawings transferred from a particular Drawboard Projects project will be stored in another sub-folder with a Date and Time stamp to avoid overwriting any previous record of revisions.
Each drawing will be included as a separate file with the Drawing Number and Name as the file name.