Once issues have been created its crucial to get them resolved with all the right people as quickly as possible. With siloed copies of drawings flying each with their own markups, its hard to get a clear picture of what needs to happen next to get these issues resolved. This is not an problem when resolving issues in Drawboard Projects.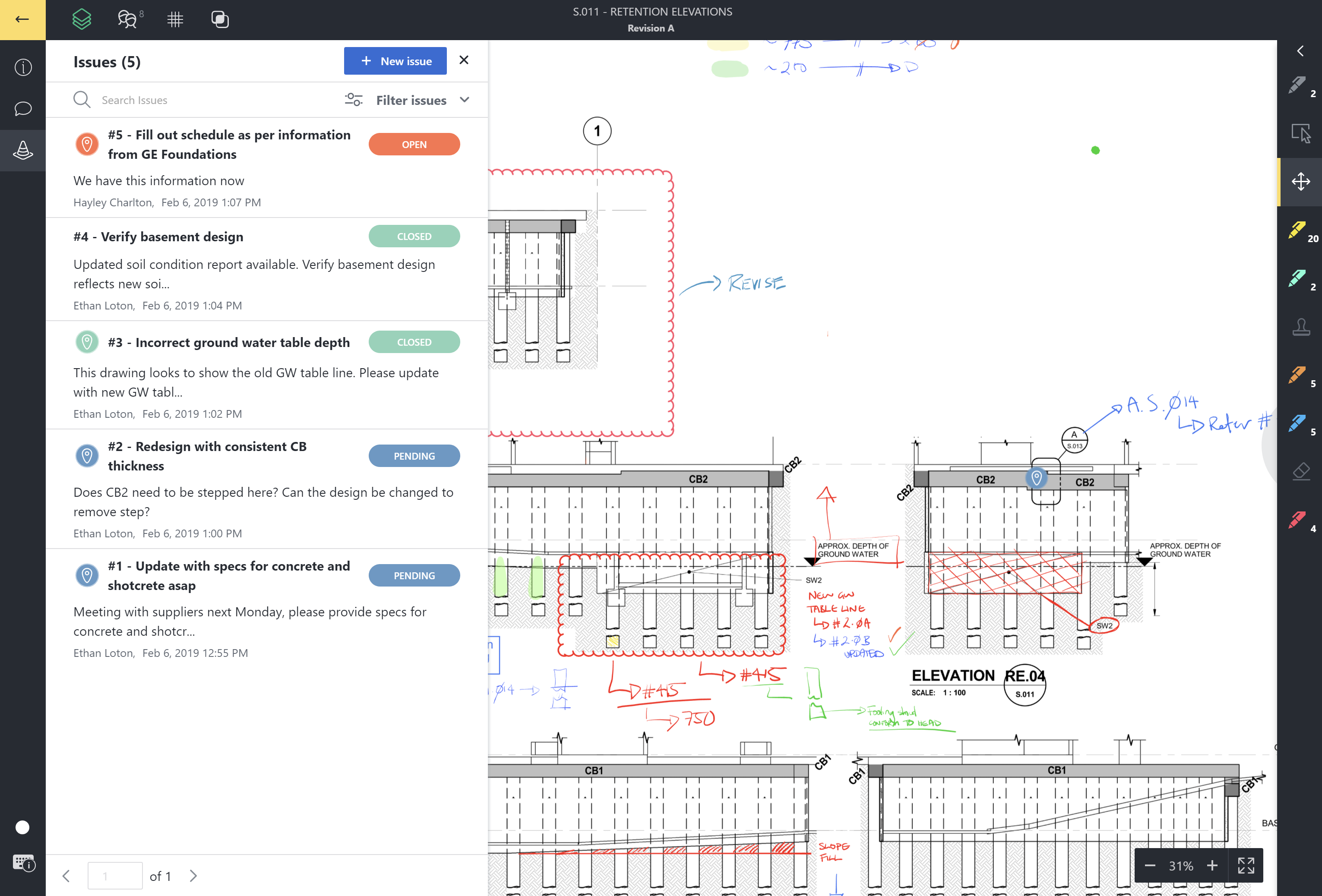 To get your issues closed out in Drawboard Projects:
Open the Issues register to see all project issues.
Navigate to the issue you need resolved and open the issue to view the details.
With the full issue details open you can review the comments added by everyone involved and assess where the issue is sitting with respect to closeout.
Add some final comments in the comments feed to communicate to the team the issue is resolved. Be sure to @mention any team members to notify them of the changed.
Save that comment to the feed.
Update the status of the issue by selecting the drop-down status menu at the top right of the panel and selecting the Closed status.

The status color and issue pin will both change to the green closed color.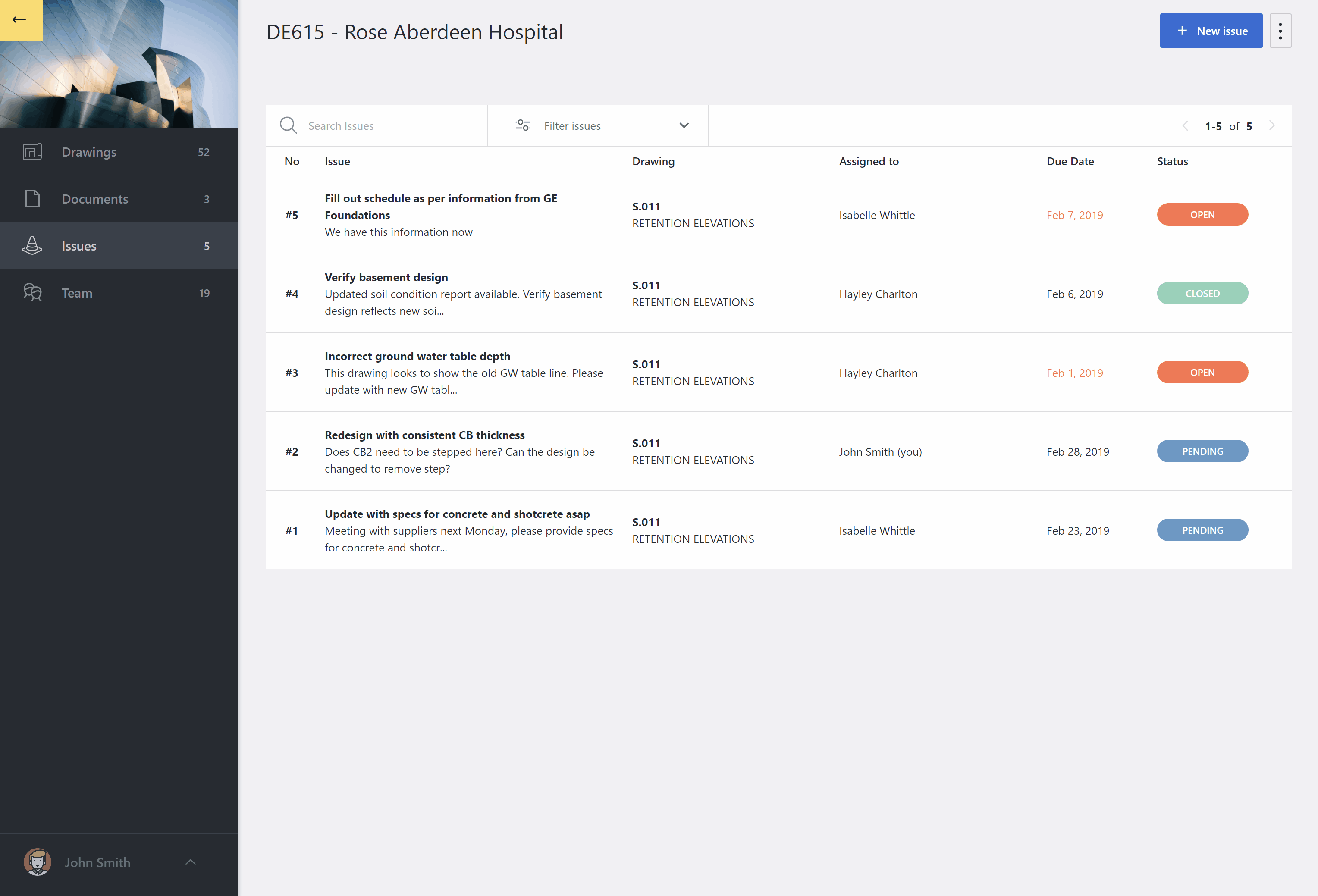 Now that the issue has been closed out, confirm all changes have updated correctly by reviewing the issue back in the drawing issues list.

You will noticed the pin also disappears once the issue has been closed out. This is to ensure drawings don't get flooded with pins as the drawing evolves over the course of the project.
Now get to work closing out all those issues!