Keeping track of the progress of design reviews is near impossible when team members use different tools and work in isolation.
The project Issues Register conveniently tracks every Issue raised on a project regardless of who created them and presents a snapshot of the details, status, assignee, due date and latest response for each issue.
To open the Issues register on a project:
Select the Issues tab in the main project menu.
Scroll up and down the Issues register to see the status of all issues created on the project to date.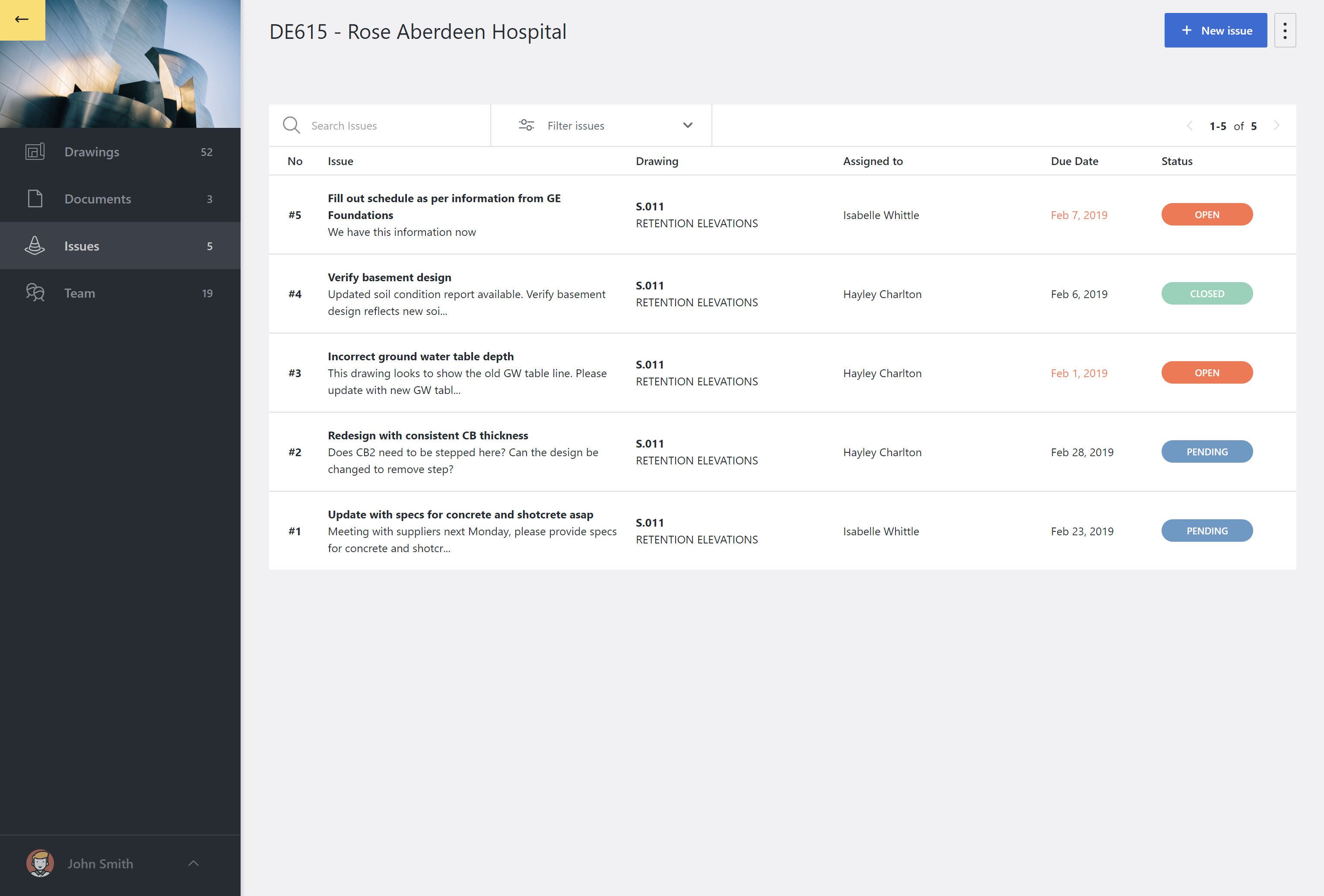 When coupled with quick filters and search capabilities, it has never been easier to check on the progress of design reviews and ensure designs are delivered to the highest standard.
To filter your Issues register to display just what you need:
Select the Filter issues option at the top of the Issues register to view the available quick filter options.
Check the option that best matches what you are looking for. The options are:

Created by me - any issue originally created by you.
Assigned to me - any issues currently assigned to you.
Open issues - all issues currently Open on the project.
Pending issues - all issues currently Pending on the project.
Closed issues - all issues currently Closed on the project.
Overdue issues - all issues that are past their completion due date.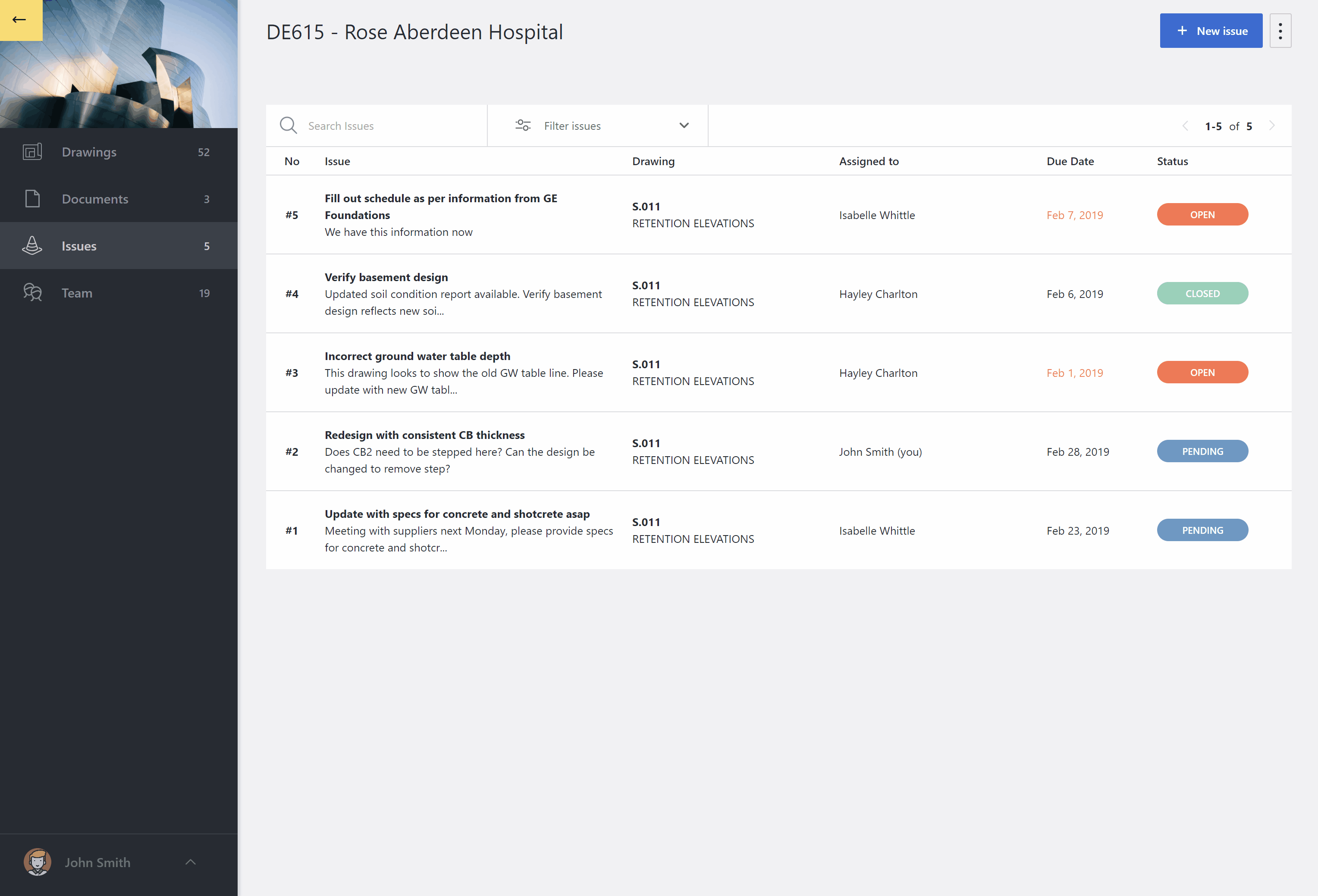 The quick filters are great, however you need more search options than that. The search bar above the Issues register allows you to search the list by text in the Issue title and also by assignee.
To Search for an Issue by title or assignee:
Select the search box at the top of the Issues register.
Add text associated with either the title or the name of a project member.
If searching for issues assigned to a particular person, a list of team members matching the text in the search will appear below the search field. Select the team member you need.
If searching by issue titles, just select the title search button or hit enter to find your issues.