With context specific discussion and an in-built notification system, design teams can now get design issues resolved quickly and comprehensively. This ensures the project achieves the best outcome possible, dictated by design quality rather than deadlines.
To resolve issues through discussion:
Open a Drawing with a live issue linked.
Open the Issues list in the left hand panel.
Select the specific issue to discuss to open the detailed issue view.
The issue detail view displays all key information associated with that issue to communicate the current status of that issue and who is responsible for getting it resolved.
Add your response to the comment box at the bottom of the issue feed and tag any team members associated to notify them of your comments.
Click Save to update the team and get that issue resolved as soon as possible.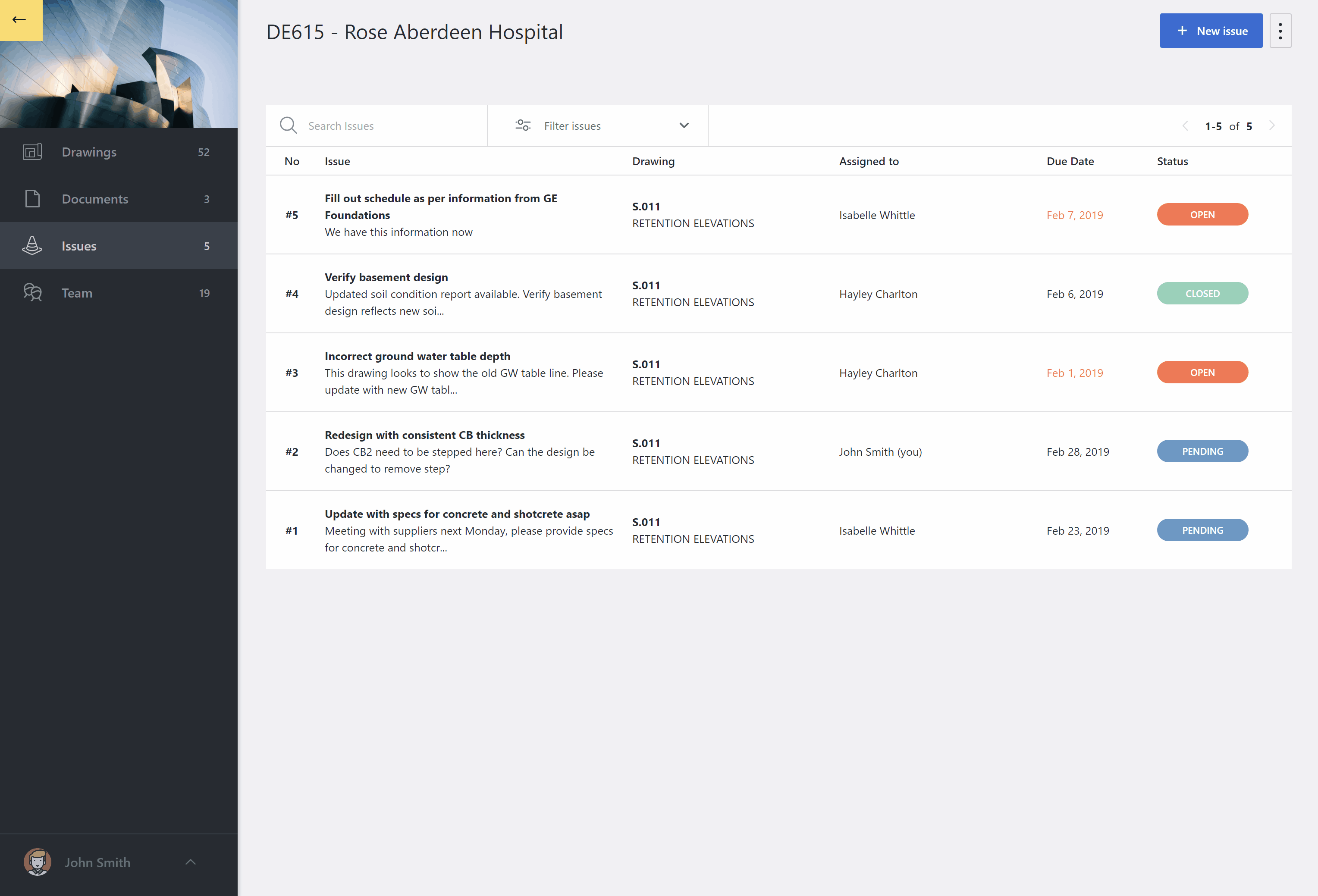 Getting design review issues resolved has never been easier and more comprehensive.