To download multiple items in your drawing list and prepare for offline work:
Open the Drawings tab.
Hit the 'Select' button at the top left corner of the Drawings list to activate the multi-select check boxes.
Select the drawings you want to save to the device for later viewing while offline and hit 'Download' at the top left corner of the list.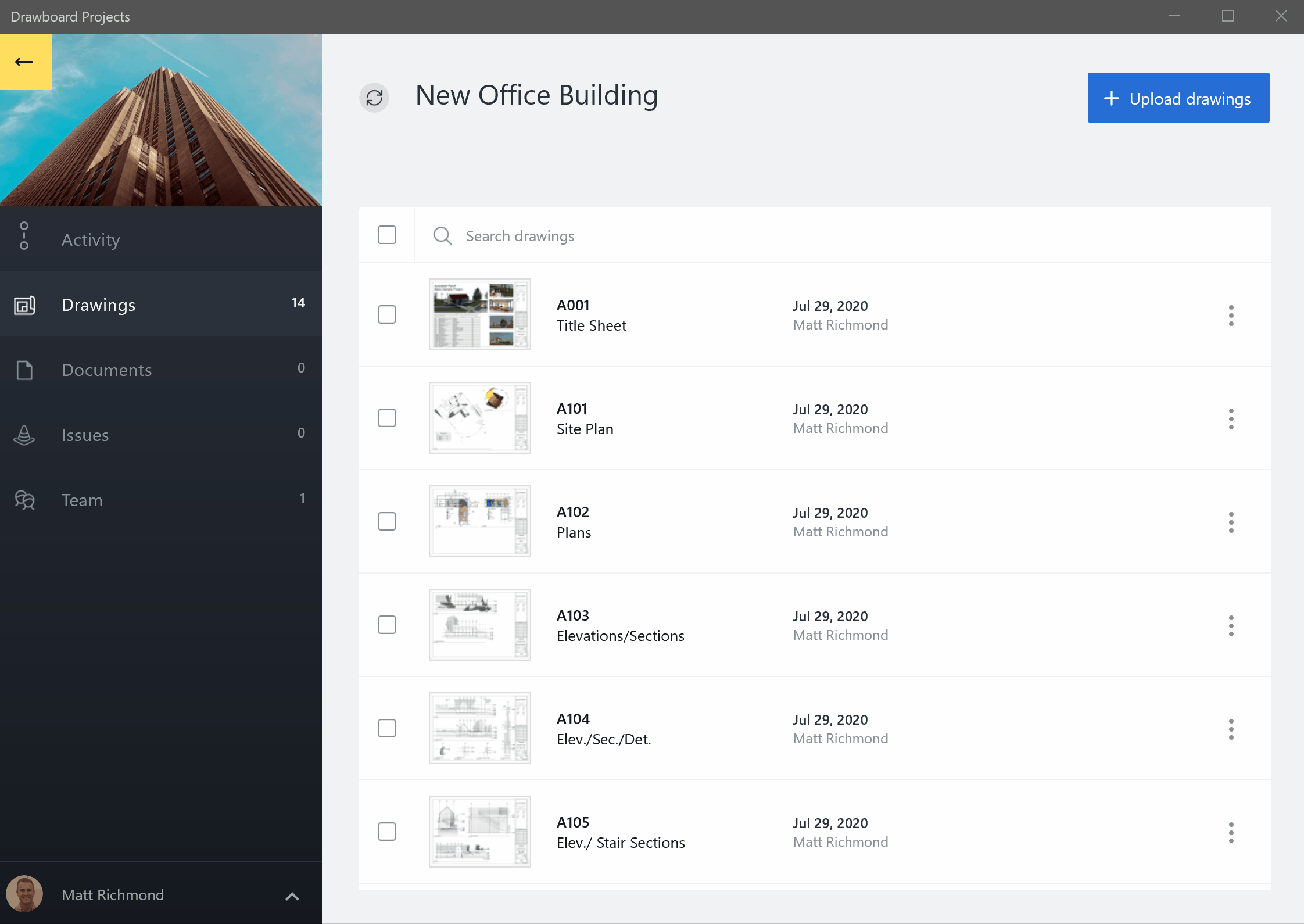 The selected items and all the current annotations will start downloading to the device one by one.
The Status icon on the far right of each item will change to a green tick once the download has completed.
You can now disconnect the device from the network with confidence and have complete access to all drawings with the green download status. Anything not downloaded to the device will be blocked for viewing while offline.
Naturally, being offline you won't stream any of your teams updates live. Nor will your team members be able to see what you are doing while working offline. However, any markups you add while offline will queue to the device and be synchronized with the whole team automatically when your device comes back online.