Drawboard Projects' native Windows 10 application is where all the powerful mark-up capabilities reside and is where all the mobile magic happens. Once projects are set up in the Web application, it is strongly recommended you download the Windows 10 App to view and mark-up your project documents.
The Windows 10 App can be downloaded from here.
The Windows 10 application revolves around the canvas page with all project navigation led by a refined main menu on the left-hand side.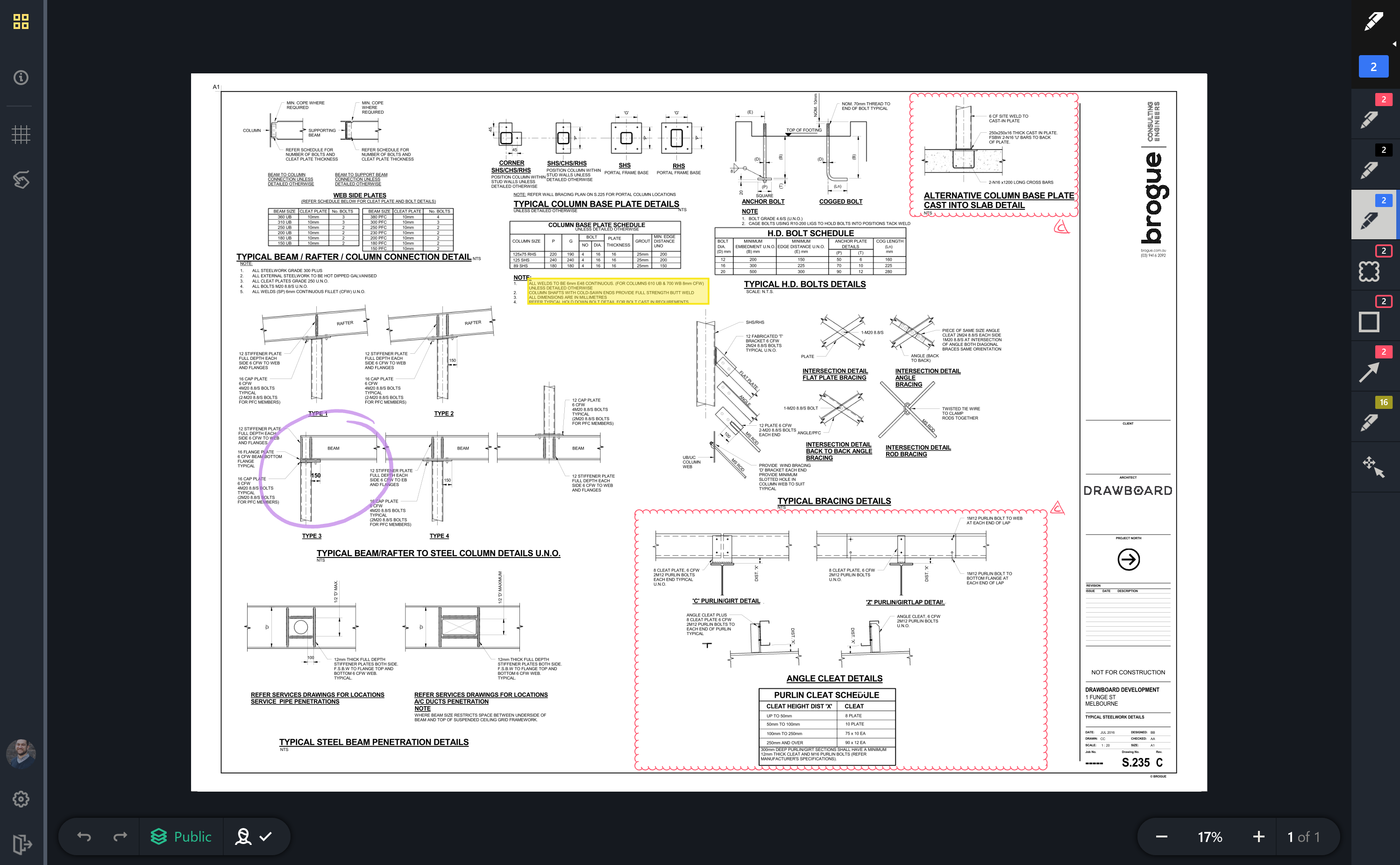 Switching between Projects, Drawings and Documents is much more dynamic and controlled from an expandable menu on the left of the window.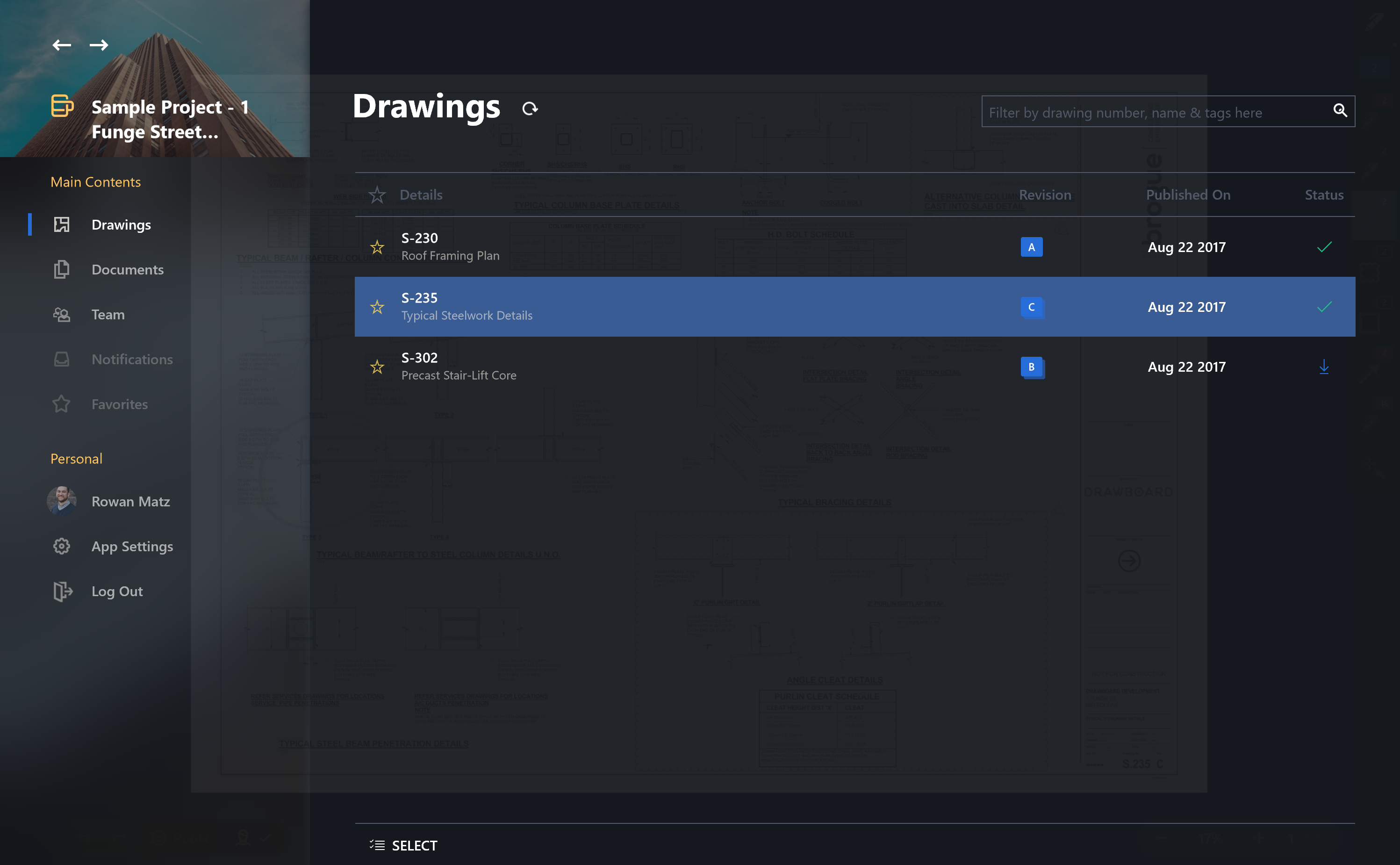 The Windows 10 App is streamlined to show only what is needed and allow users to focus on fast and convenient mobile productivity.