Groups of Drawings and Documents can be exported from the project with all annotations included at the time of export. Exports can be performed through the Web application, Windows 10 application, or iOS application, and Drawings and Documents remain unchanged in the project after an export.
Although we recommend keeping all drawings and documents within the Drawboard Projects environment, should you need to download or print them you can do so by exporting your files and then printing from your local computer.
The Project Owner and all Administrators can export both Drawings and Documents, whereas all Collaborators can export only Documents.
To export a Drawing or Document:
Ensure you are on the Projects page.
Open either the Drawings or Documents tab.
Activate the Select drawings mode and select the drawings you wish to export from your project.
Select the Export option in the action menu that appears across the top of your screen. You should see an alert appear confirming that you wish to export these drawings from your project to your registered email address.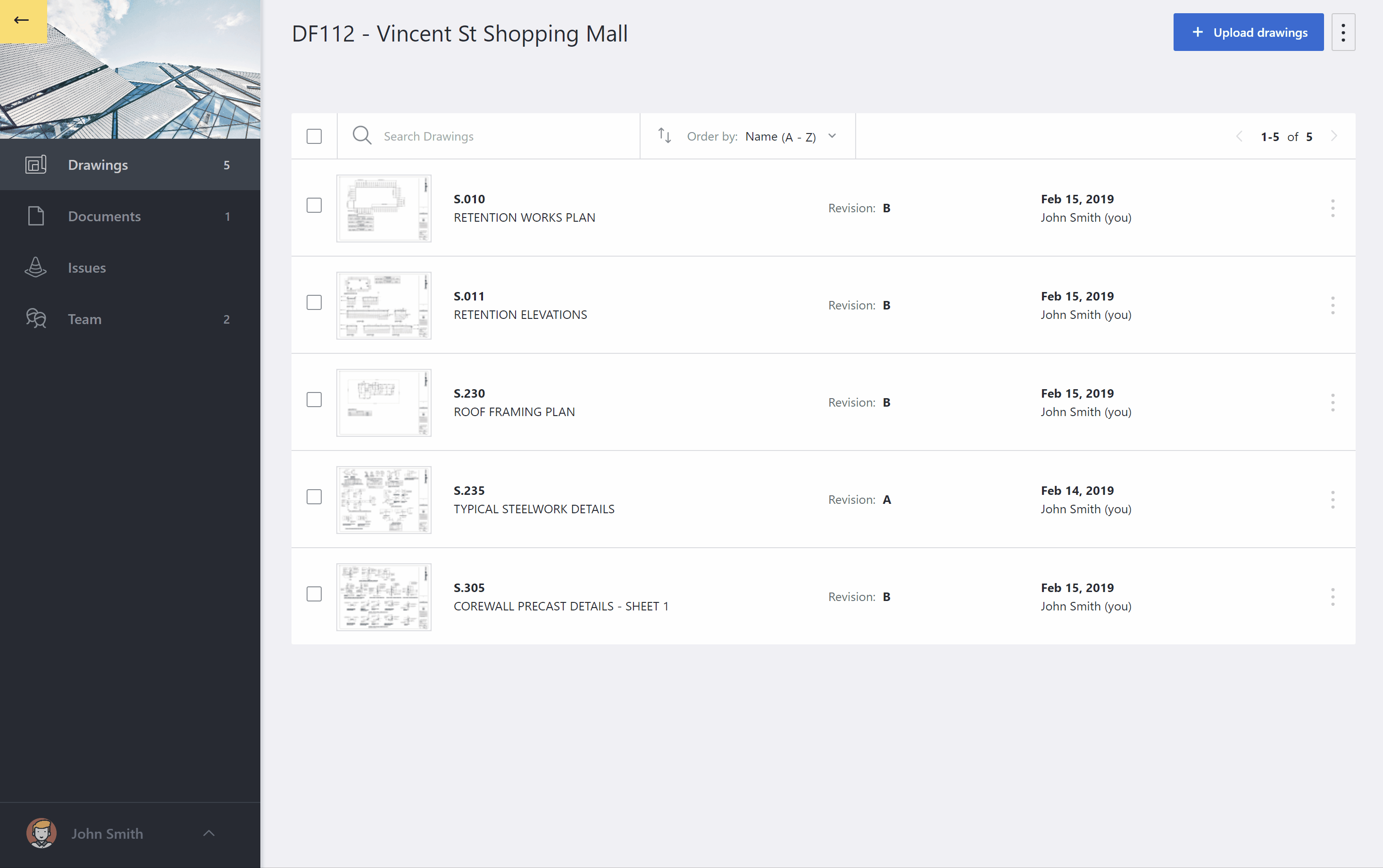 Select Confirm to kick-start the export process.
Once the export is complete, an email with a link to download the selected drawings will appear in your registered email inbox.
You can also export a drawing straight from the drawing information panel within the canvas. To export a drawing from the canvas:
Open the Drawing info menu.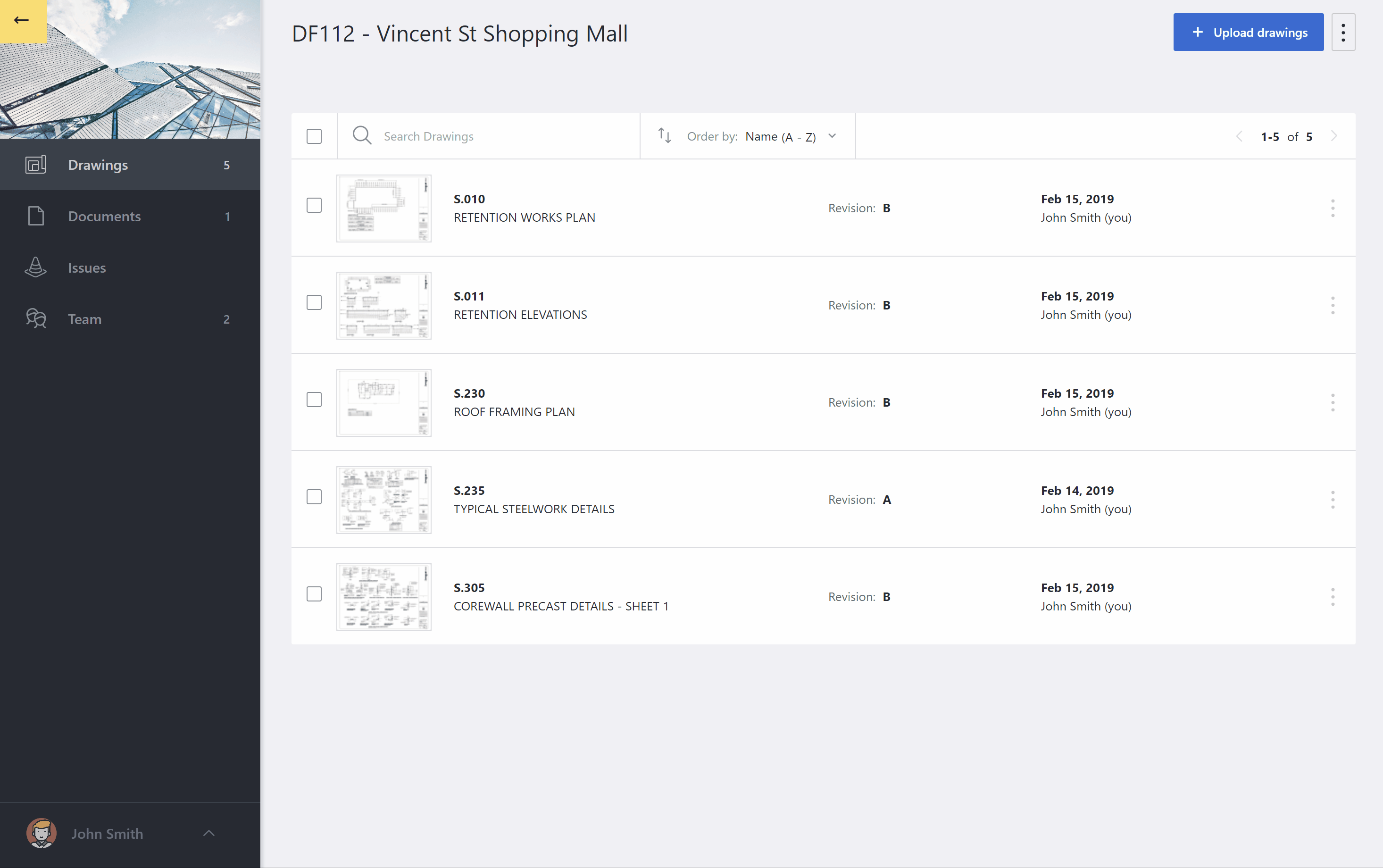 Select Export at the bottom of the panel.
Select Confirm to kick-start the export process for the open drawing or Cancel to opt out.