To launch the native Windows 10 canvas:
Log in to the app and select which project you want to work on.
Navigate to the drawing or document you want to view and tap on its name.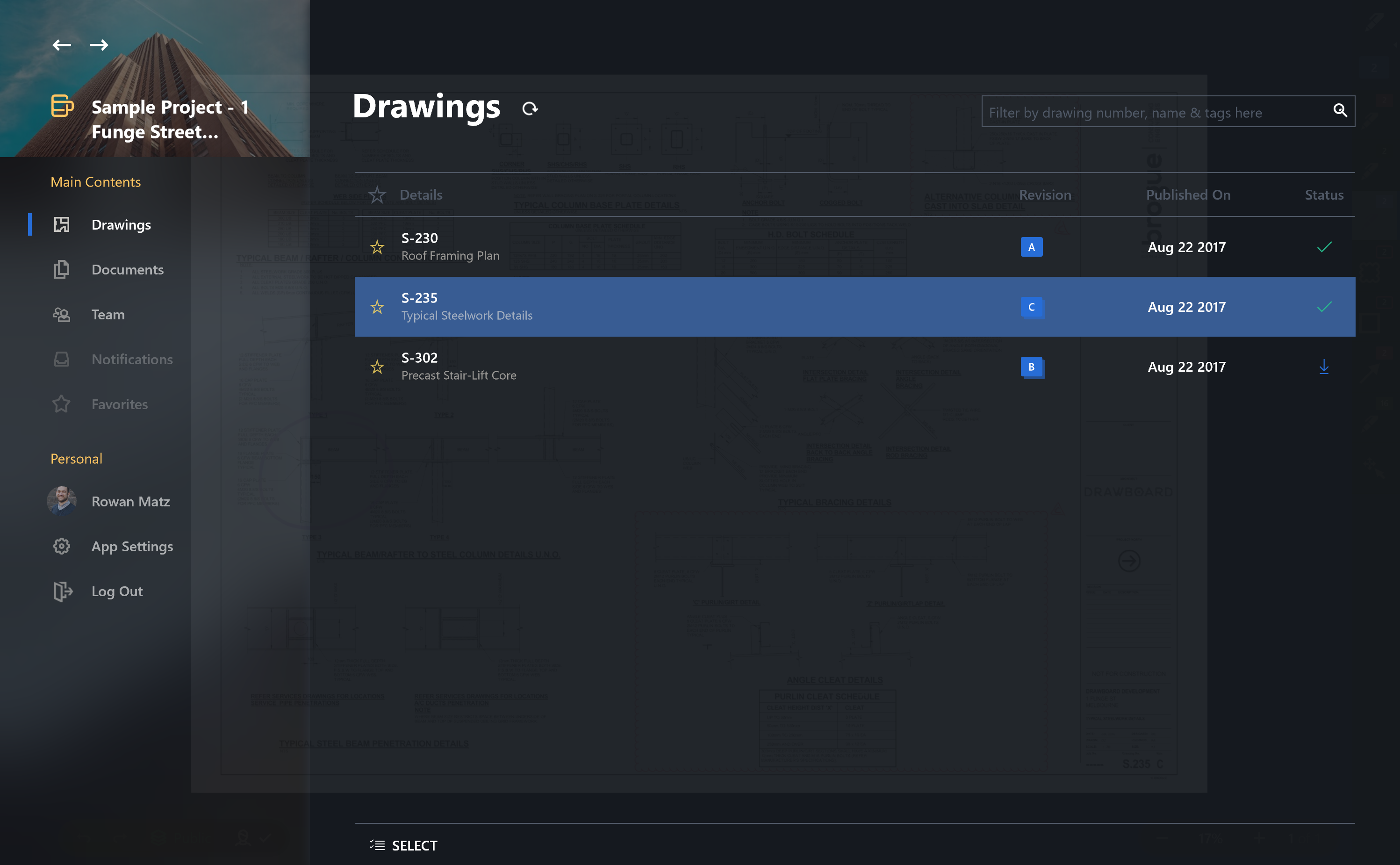 If you haven't yet, you must first download the file to your device before you can freely launch it in the canvas. You will prompted to do so.
Files saved locally to the device will have a blue tick to the right of the name
Files not yet saved to the device will have a blue down arrow to the right of the name

Inside the native app canvas you will be able to:

View the document in the highest quality available
Easily pan and zoom around the document
See all public layer annotations appear in real-time
Add basic markups to the public layer or your own private layer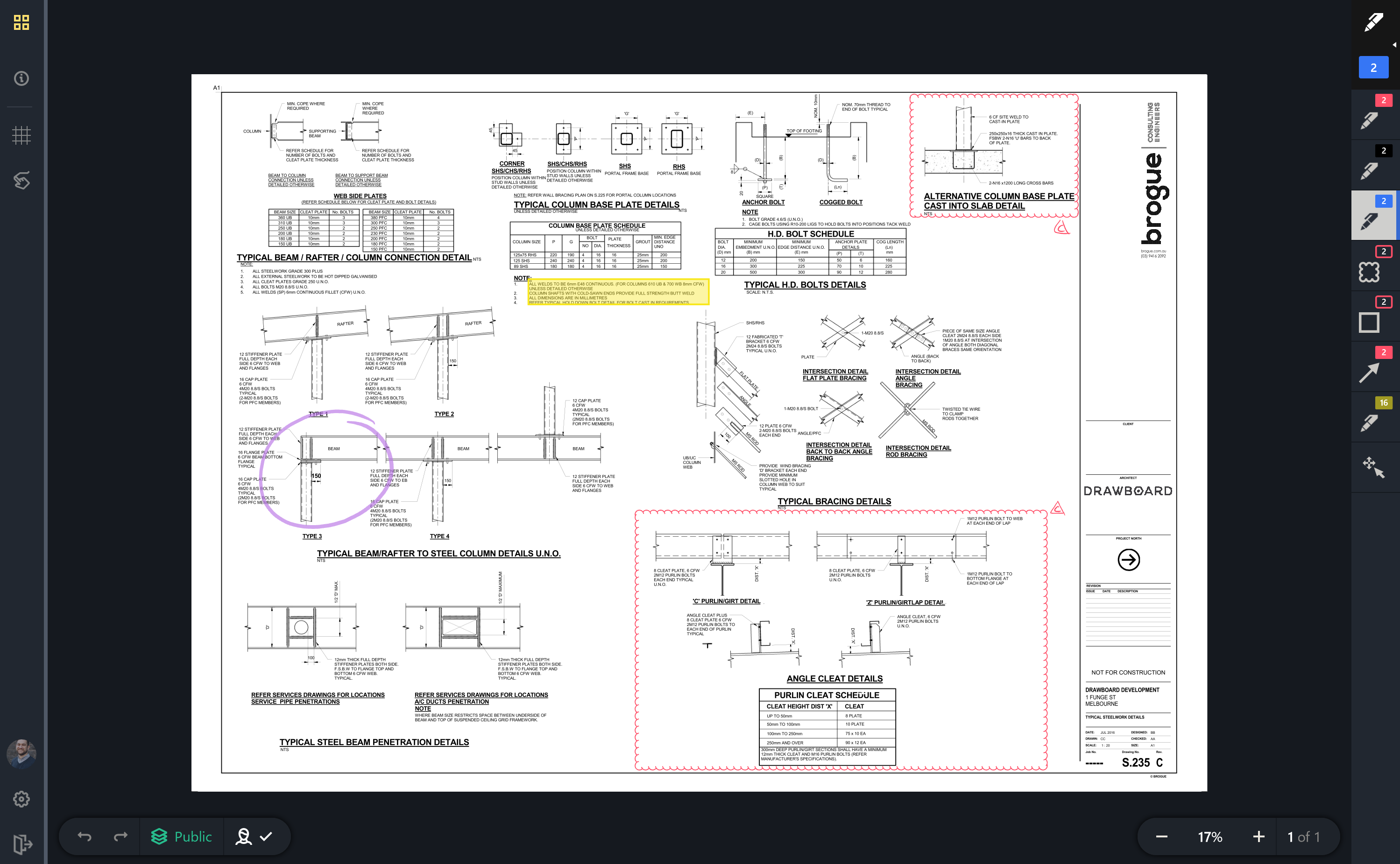 To return to the project menu, simply click the grid button on the top left of the screen.

The currently active elements on the native app canvas are:
The page viewer - the active document you can see on screen.
Current Tool Widget – where you create your current tool.
Layer manager – switch between the public and private layer.
Toolbox

Tool Bar – the easy access menu with all your favourite tools.
Radial Menu – a radial menu representation for your favourite tools.

Navigation Menu – project navigation menu.