Unlike the web application, Drawboard Projects' native Windows 10 application is centred around the canvas page and all navigation is led by a refined main menu. Switching between Projects, Drawings and Documents is much more dynamic and controlled from an expandable menu on the left of the window.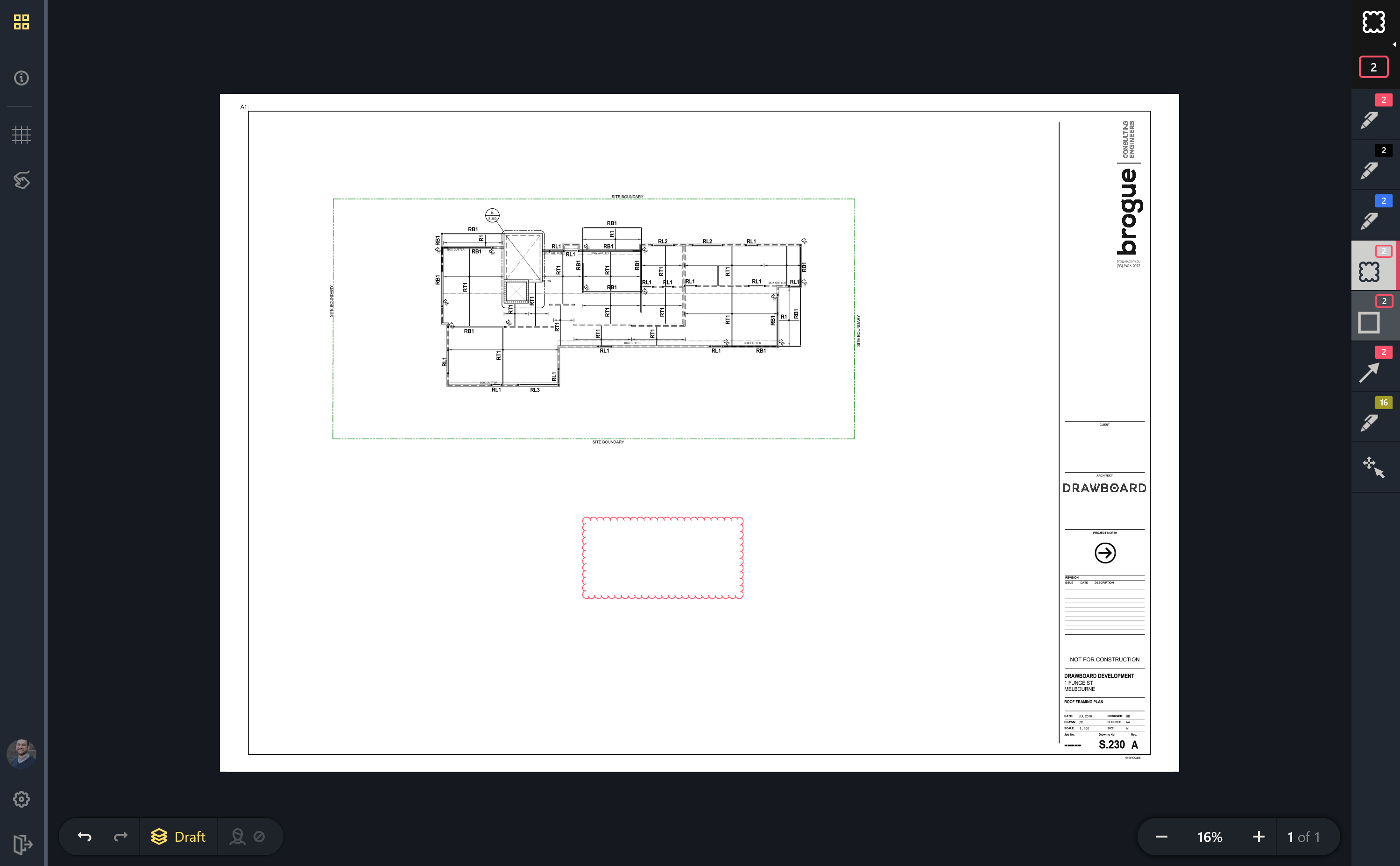 Users can access the navigation pane by tapping the grid button in the top left of the canvas view. This menu presents the top-level project items; Projects toggle, Drawings, Documents & Team list.

Each of these items expand when selected to present all the items contained within that top-level item (i.e. tapping Drawings opens the drawing list).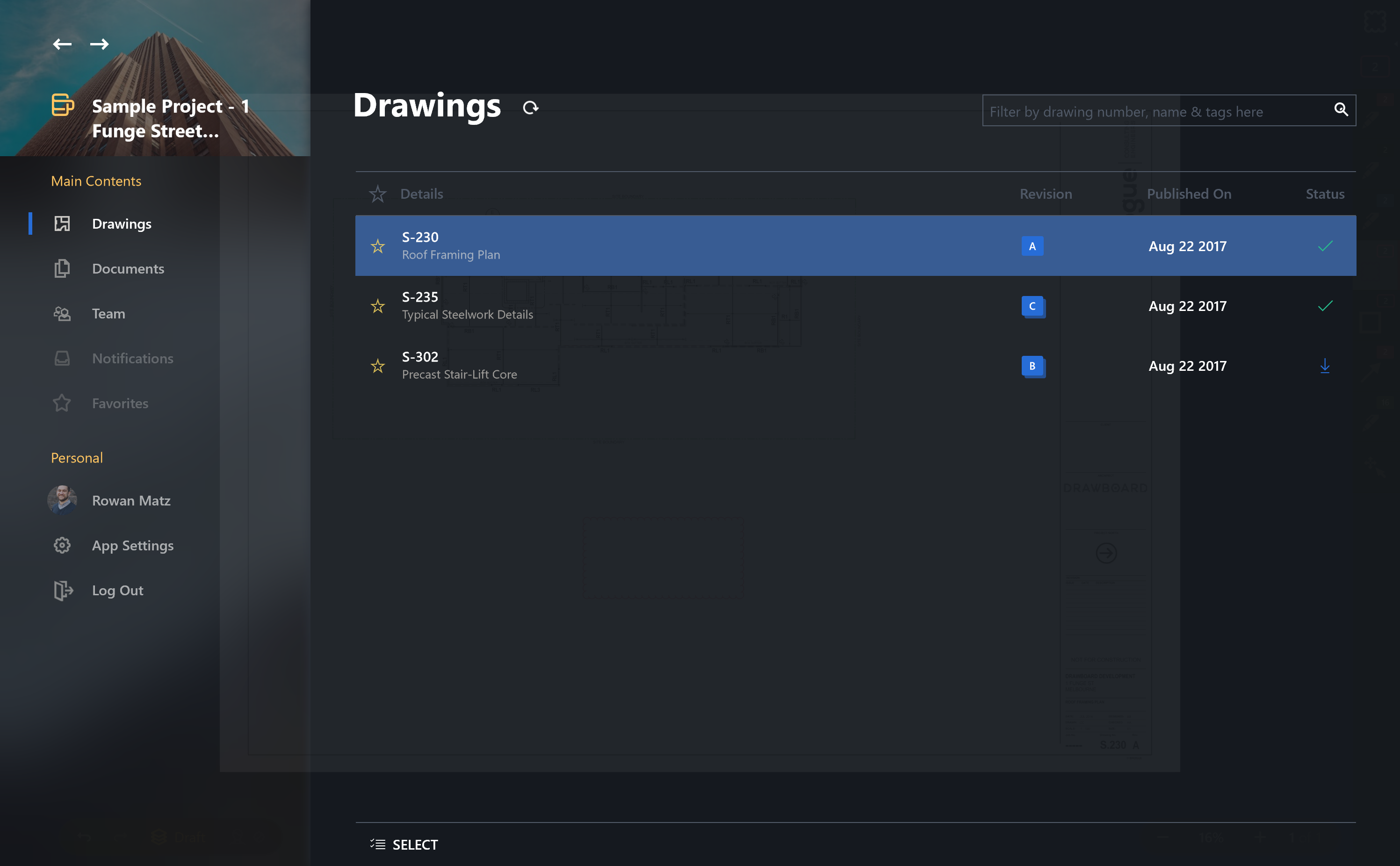 Selecting either a drawing or a document from the menu will first download it to the device and then allow you to launch that file in the canvas to view and mark-up.