To push mark-ups from your draft layer to your public layer:
Turn on your Draft Layer.

Select the annotations in your Draft Layer with the select tool.
The annotation group will have a bounding box appear around it and the selection menu will appear at the bottom of the screen.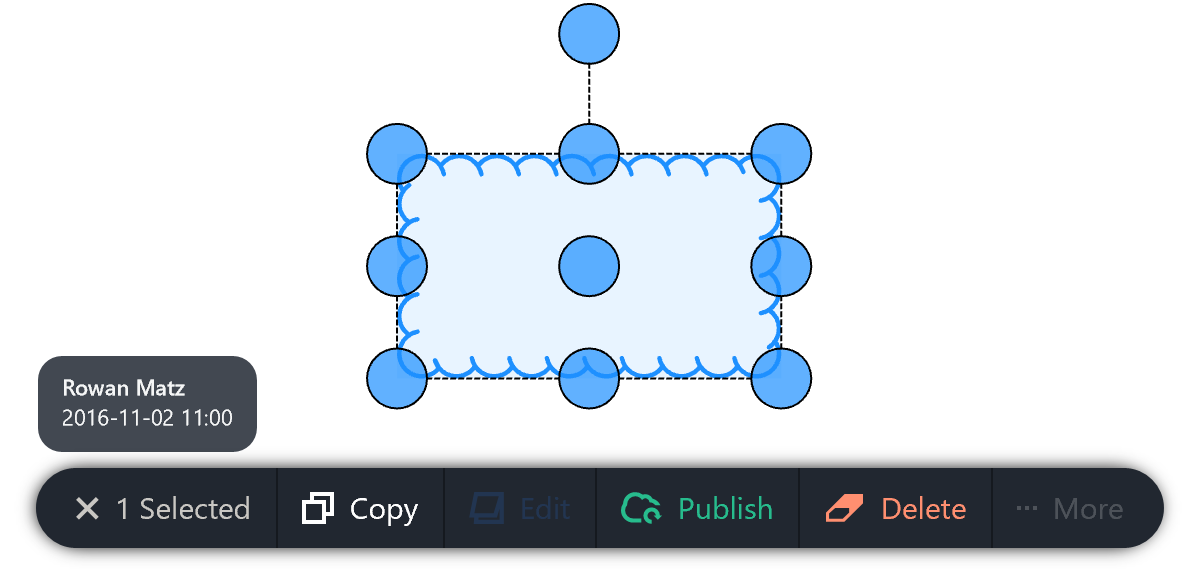 Select Push to Public from the annotation selection menu
The annotation will vanish from your Draft Layer and appear in the same location on the Public Layer.