Drawboard Projects introduces the current tool widget as the primary mechanism for creating your custom markup tools and adding them to your favorites menu for quick access.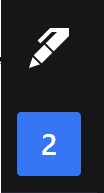 The tool widget is divided into four main sections;
Draw (Pen & eraser)
Insert (shapes & text)
Measure (measurement tools)
Selection (selection tools)
Each tool under these four sections has its own variety of available properties that can be configured. The main properties that can be set fall into four categories:
Line Color (color of the pen or shape line)
Fill Color (shapes can be filled with a different color)
Line Weight (thickness of the line)
Opacity (both lines and fills can have opacity set to fall between fully transparent and solid)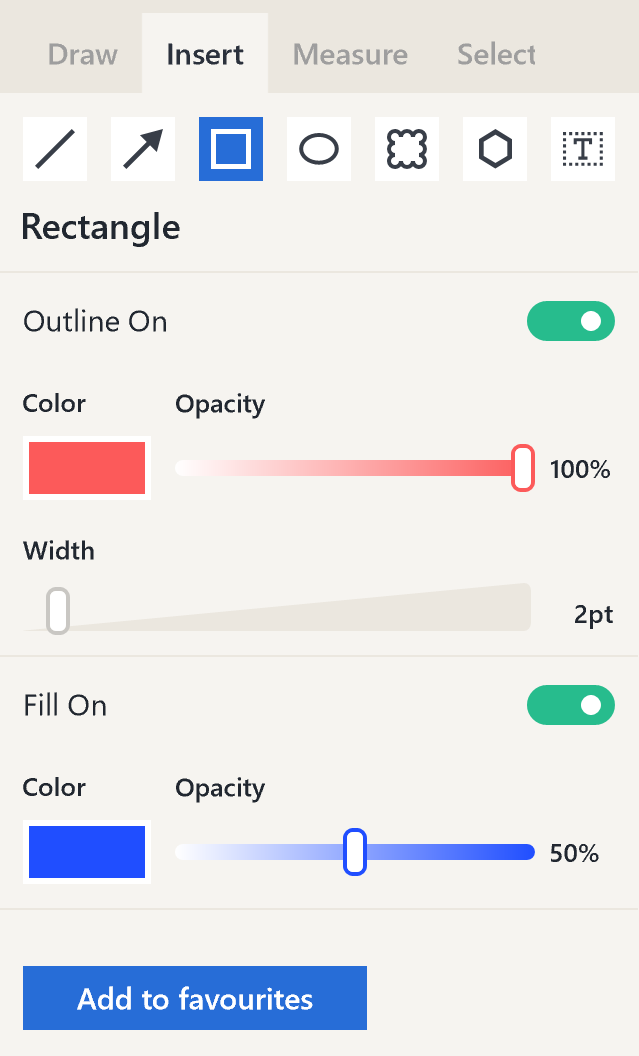 As you tweak any of the editable properties in the tool bar, the live tool preview box will update to reflect exactly what that tool will look like on the page at that page zoom. Zoom in or out and the tool preview will change to reflect the new zoom settings.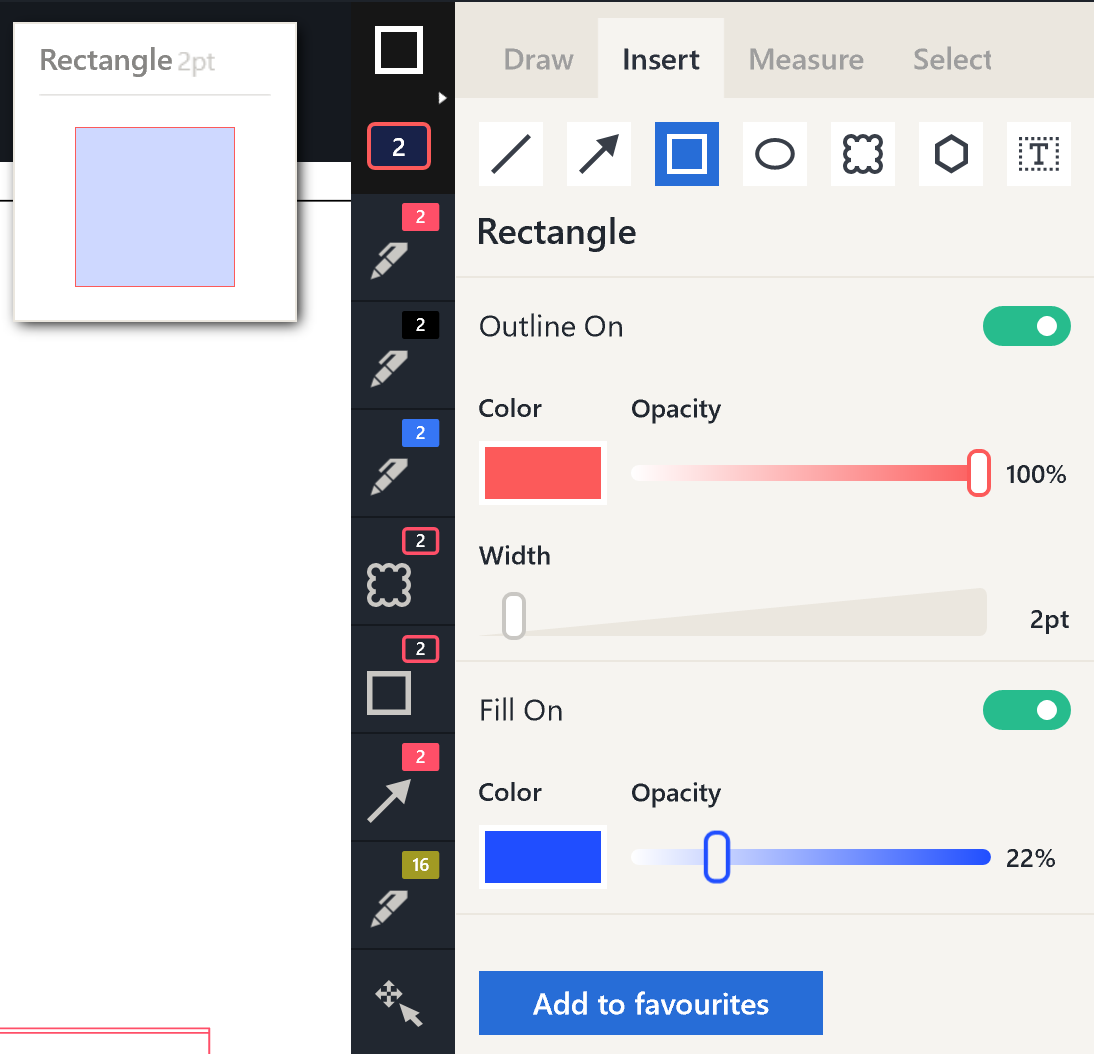 These properties allow you to allow you to easily create the right tool for each annotation. Each of these sections can be tweaked slightly from the last and added to the toolbox as a unique tool selection by tapping 'Add to favorites' at the bottom of the tool menu.
Note: You will notice that the tool widget properties reflect exactly the properties of the currently active tool regardless of whether it was set in the tool menu or selected in your toolbox.