Also located within the Insert tab is the Text Box tool and the Callout tool.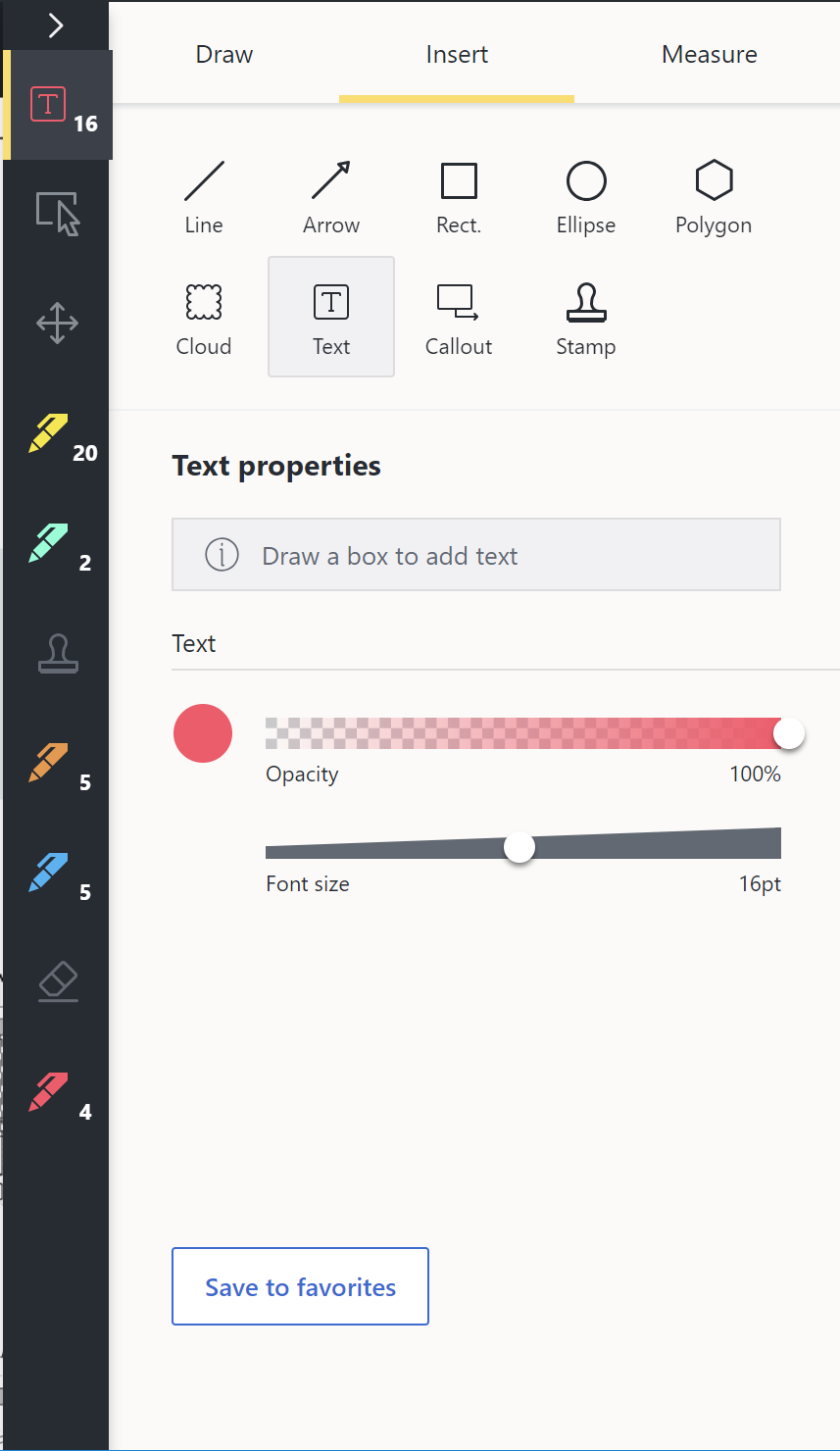 The Text Box tool allows users to enter typed text onto the Document and leave legible comments on the document for others to review. Similarly, the Callout tool adds a border and pointer to a text box so users can direct comments to a specific spot on their PDFs.
Users can configure their Text Box or Callout inserts using a variety of colours and sizes to suit any preference or project structure.