Drawboard Projects' comes equipped with a variety of grid and lined page overlays to help you write and sketch as freely and accurately as possible.
To turn on the Page Overlay options:
Open a drawing or document you wish to apply an overlay to.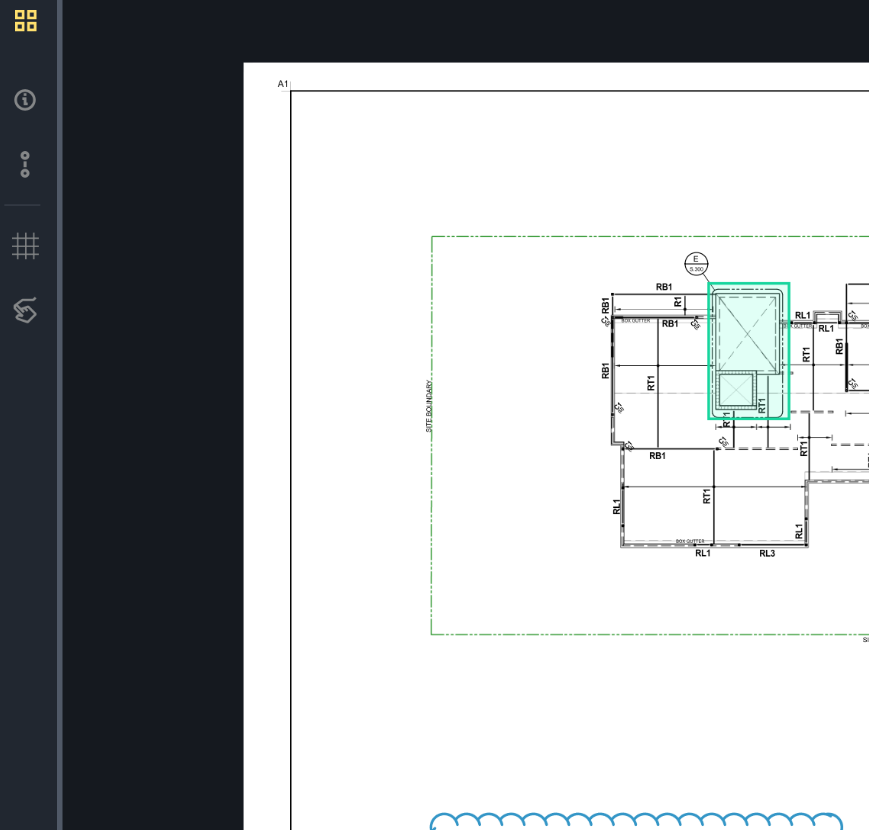 Select the grid overlay tool from the left hand menu.

A list of page overlay options will appear. Toggle between the options until you find one that suits your needs.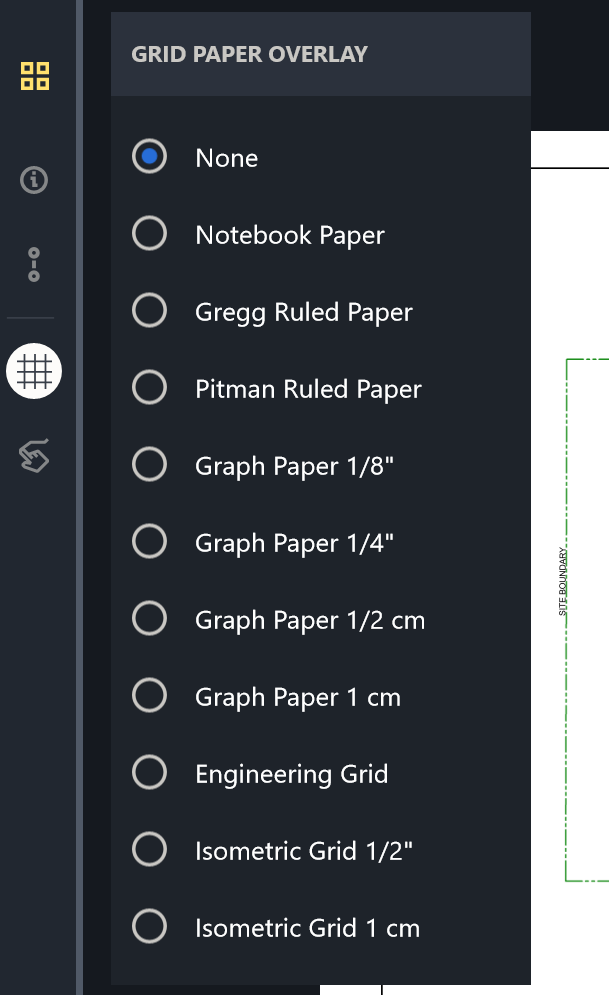 Once you have found the right overlay, close the menu and start annotating your document using the overlay as a guide.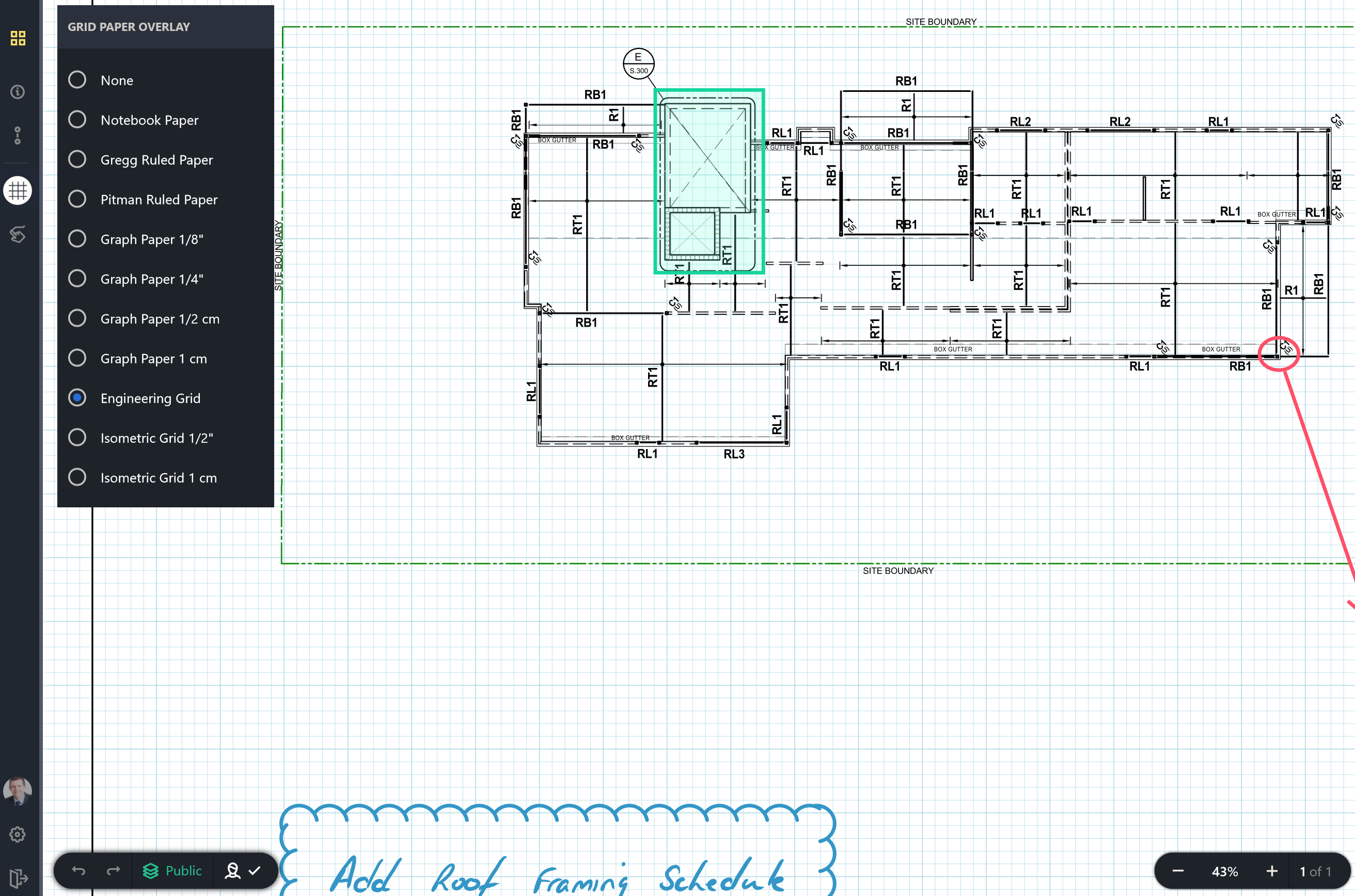 Note: These overlays aren't permanent and nobody else in your team will see them. The overlay will automatically disappear when you switch documents in the canvas.