Yes you can!
We find that many of our users are having more efficient remote meetings by using Drawboard Projects as a collaboration and communication tool.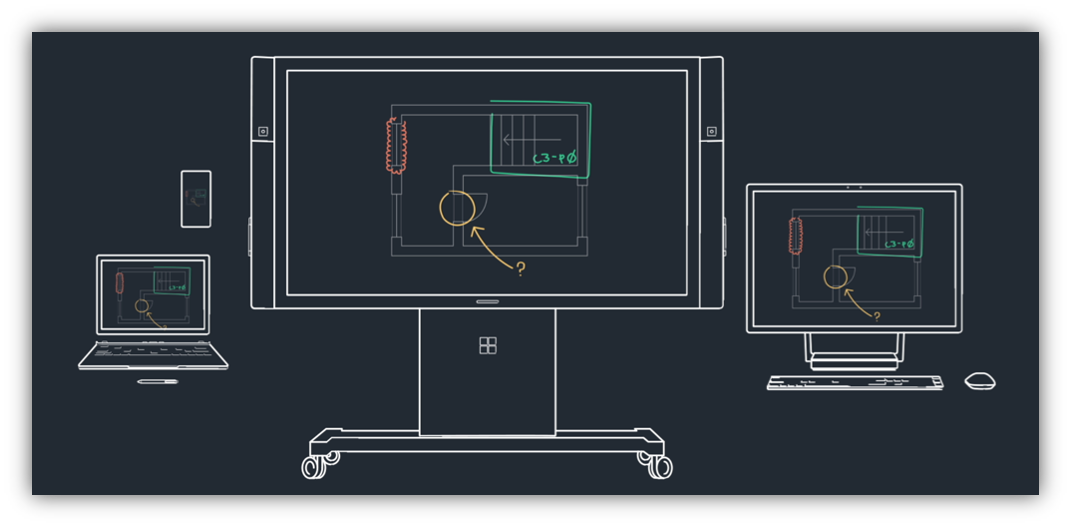 To use Drawboard Projects as a collaboration tool in your next meeting:
Create a new project for the meeting (or use an existing one)
Ensure everyone who is invited to the meeting has also been invited to your project.
Upload your meeting documents (minutes, worksheets, drawings etc) to the 'Documents' section of Drawboard Projects.
If you don't have any pre-prepared documents, create a new blank document in the Documents section to get started.
Open Drawboard Projects using the Web Application on a meeting room monitor at each location.
Ask your meeting participants to open Projects on their own devices if possible.

If anyone has a second device handy like an iPad or iPhone, it's often quite useful to have the screenshare or Web application up on the main screen, and use the second device (iOS) to markup or add comments at the same time.

Set up and start your video meeting (Drawboard Projects works really well alongside Microsoft Teams, Zoom, Google Hangouts, and other video conferencing tools).
Start marking up your documents and watch as all your notes, sketches and markups sync with the other offices in real-time. Don't interrupt the meeting by coordinating screen shares, don't stop to wait for changes to sync, just talk and write and let Drawboard Projects do the rest for you.

Note: If performance is poor due to weak internet connection, we suggest turning off video on the meeting to see if performance improves.

For an extra boost and to avoid getting up to the screen, get more people involved on their own devices - that way other participants can provide feedback in real-time as you are presenting.
At the end of the meeting, after the dust has settled on all the notes and markups, take comfort knowing that you have everything recorded and can export the results into a PDF or even invite other team members as Guests to review temporarily. Easy!
Give it a shot and let us know what you think!