Finding Drawings or Documents in a Drawboard Projects project needs to be quick and painless to ensure you can keep working on what matters. For this reason we have added Custom Tags to our search filters to help you organize your projects and find what you need in seconds.
Tag your Drawings with anything that will help you and your team find them later. Perhaps your Drawings are organised by package numbers, disciplines, stages, regions, levels or maybe even team members. Whatever your method, your Drawings should be tagged with this information to make your team's life a lot easier.
To filter your Drawing list by an existing Custom Tag:
Open the Drawing list and click on Search Drawings in the top left corner of the Drawing list.
Scroll down the list of existing tags that populate below the Drawing Number and Drawing Name search options to find the specific tags needed.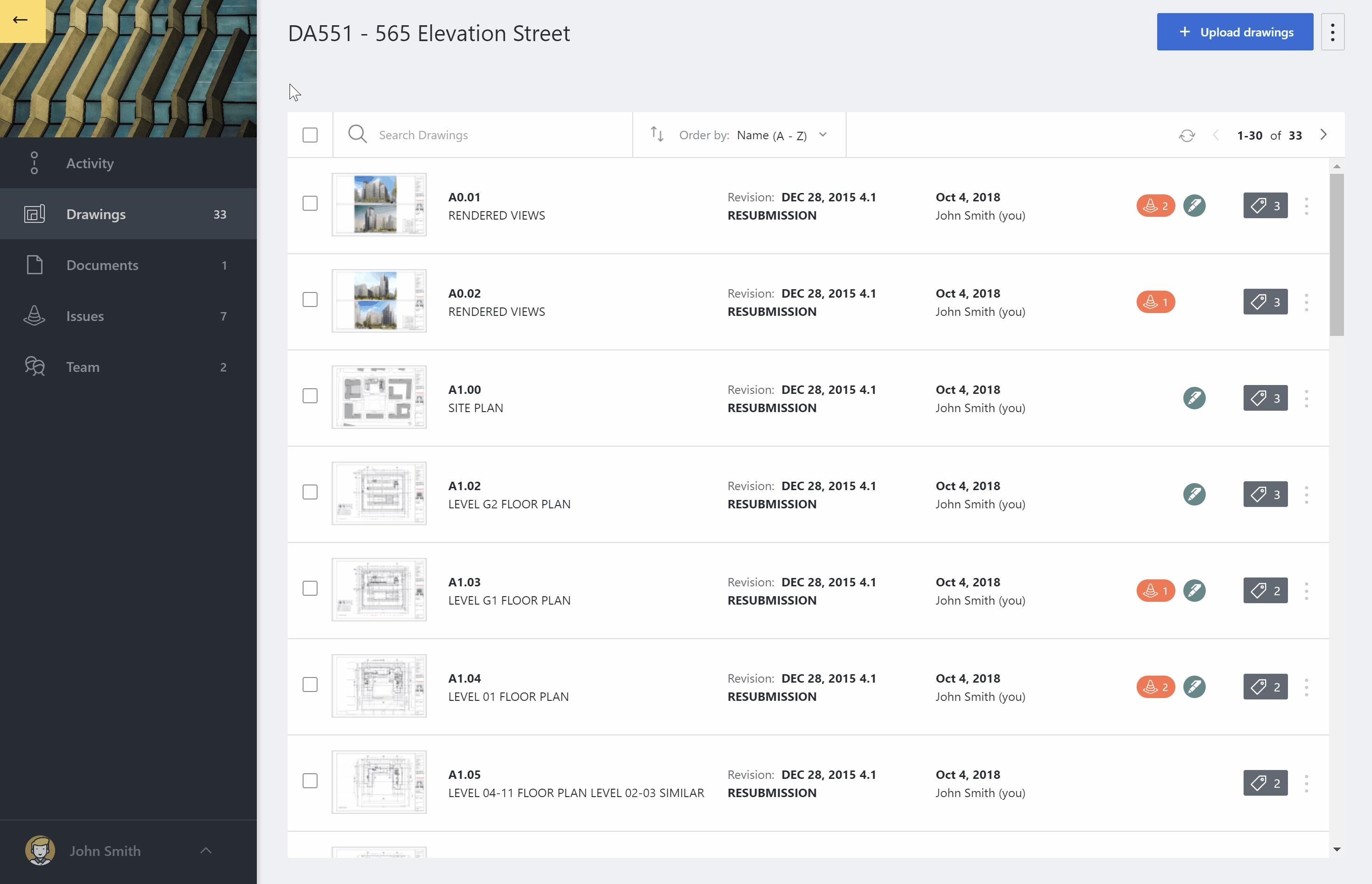 Simply select one or more tags to add it to the list filter.
The Drawing list should instantly reduce down to show only those items with the selected tag associated.
There is no limit to the number of tags you can add to the filter.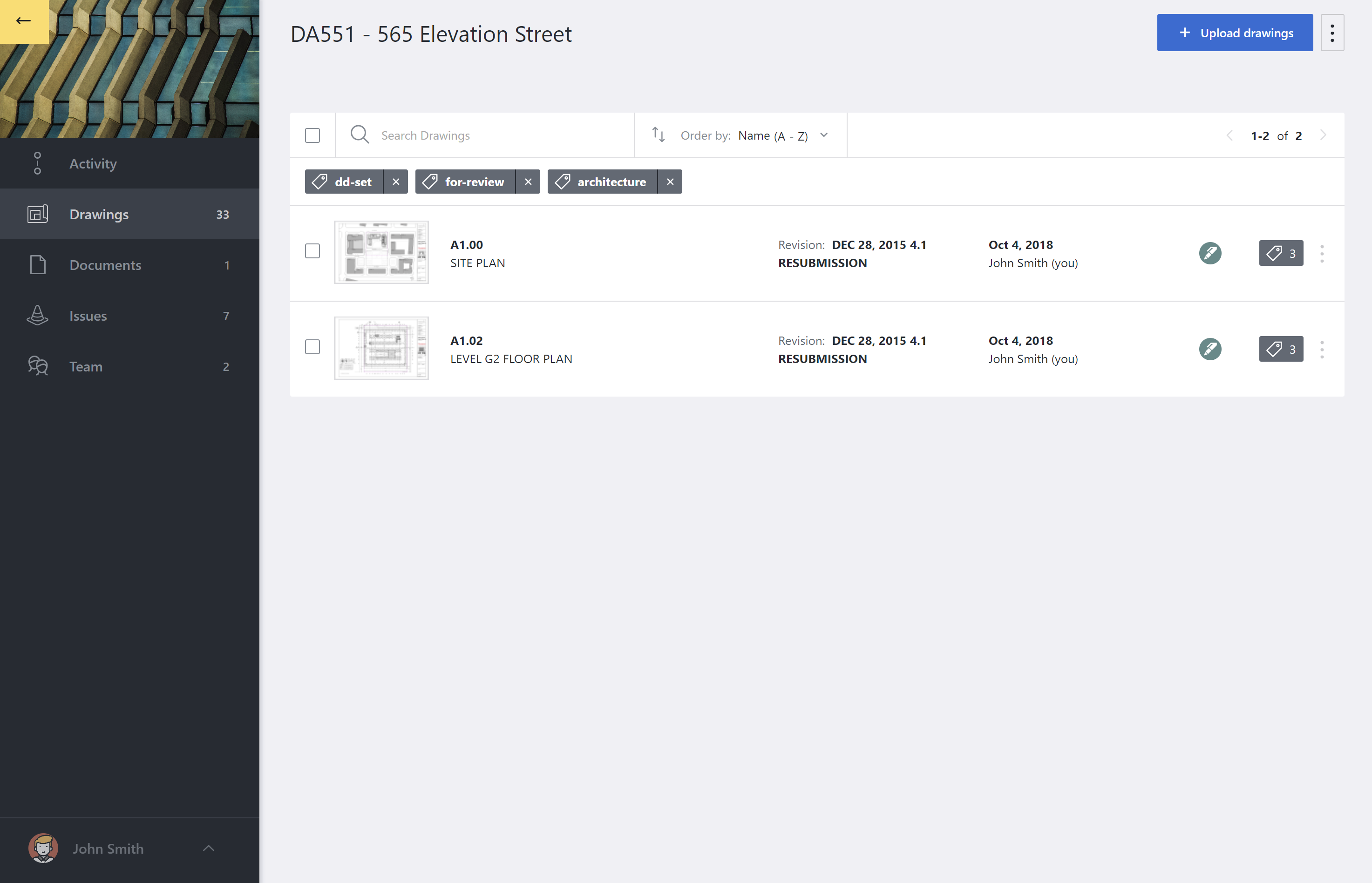 To remove a tag from the filter, simply select the minus icon next to the tag. Easy.
The same Custom tag search mechanism applies to Documents as well as Drawings so be sure to keep your Documents as organised as your Drawings.