Finding exactly what you need in your Drawboard Projects projects has just been made much easier with Drawboard Projects' Custom Tag filters. Simply add tags to your Drawings or Documents to find them with ease when you need them most. No need to fish through folders or scroll down long lists to search for your project documents.
Tags can be added using Drawboard Projects' bulk tag functionality in the drawing lists, or in the drawing information panel on the canvas.
To add tags to a selection of drawings in bulk:
Open the Drawings list, activate the Select drawings tool, select the items you wish to add tags to and choose the Edit Tag option in the action menu at the top of the page.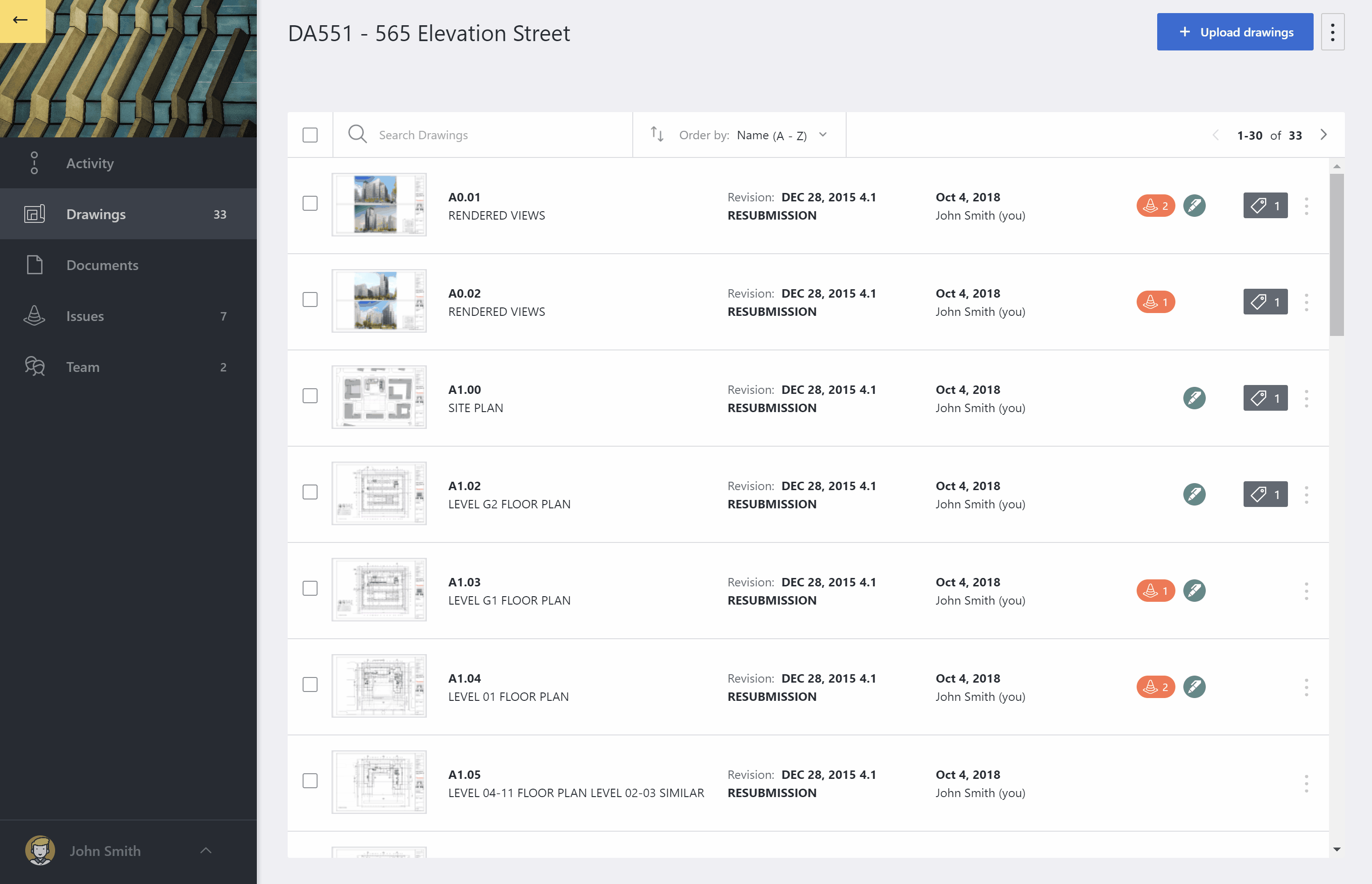 In the Edit tags popup, either enter a new tag in the Add a new tag section and/or select from the list of Existing tags on the project.
Once new tags have been created, they will be available as a suggestion when adding tags on all other project drawings and documents.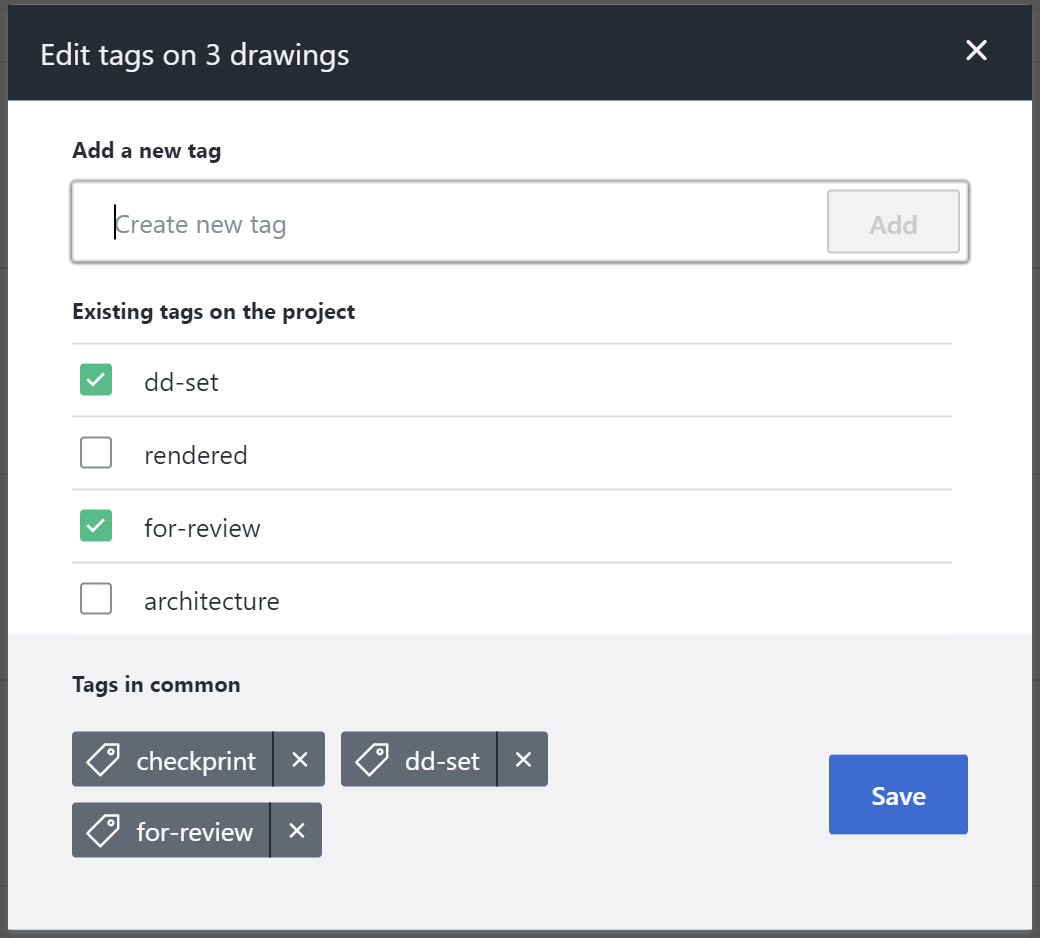 Existing tags on the project are those tags that are currently active on all of the selected drawings.
Tags in common will show both tags that currently exist on all of the drawings selected as well as new tags that are added.
Note: If there are tags that only exist on some of the drawings that are selected, they will not show up under Tags in common.
Once you have added and edited all the required tags on your Drawings or Documents, select the Save option to edit the tags and close the Edit tags dialog.
Any tags created will now show up alongside the drawings in the drawing list and in the drawing information panel in the canvas.
To add or edit tags to a single drawing on the canvas:
On the drawing canvas, tags can also be edited on the individual drawing level in the information panel by selecting the blue pencil icon next to Tags.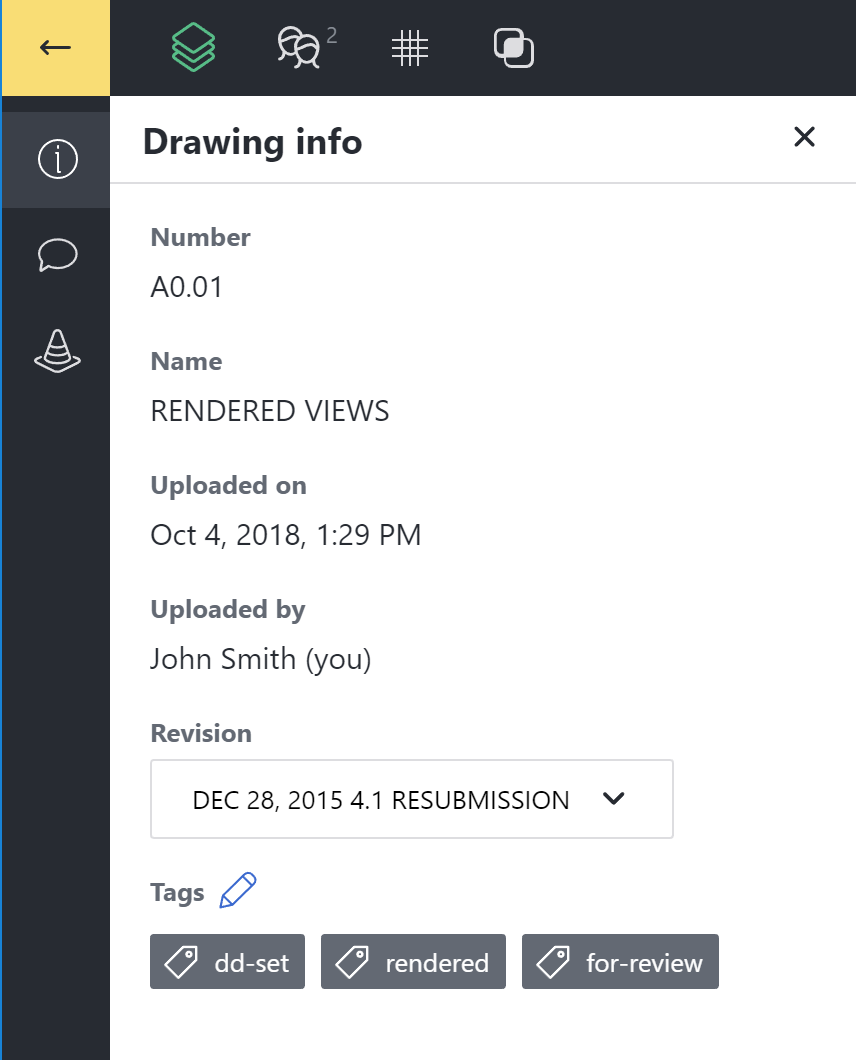 Tags can then either be added via Add a tag or deleted by clicking on the X next to one or more of the existing tags on the drawing.